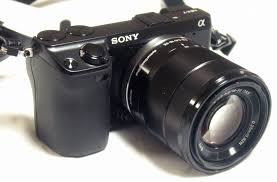 Introduction
The year 2012 in the world of photographic equipment began with the fact that almost all manufacturers who previously did not have their mirrorless systems announced them. Fujifilm very predictably used all the developments used in the FinePix X100 and simply separated the lens from the camera, making the optics interchangeable. Pentax entered even easier , without even bothering to create a new bayonet mount and new optics. This manufacturer only threw a mirror out of the design of his DSLRs.
But all this concerns only the announcements of new cameras. But in fact, we are only now reaching those new items that were announced many months ago. Last year's Asian disasters — earthquake, tsunami, and floods — had a big impact on the production of new models. And one of these "new products" is the Sony NEX-7, a highly anticipated and unique camera. After all, by and large this is the first mirrorless camera on the market, designed not for amateurs, but for picky professional photographers. Engineers did a good job on this model: a new and very original control interface with three (!) Control wheels, a high-quality electronic viewfinder, compatibility with Alpha flashes and much more … But is the camera really good? Let's get it right.
Get price Sony NEX-7
*** Key features of the model:
24-megapixel CMOS APS-C format matrix;
burst speed up to 10 frames / s;
inclined display with a diagonal of 3 inches and a resolution of 921,000 pixels;
electronic OLED viewfinder with a resolution of 2,400,000 points;
new original management interface;
video shooting with a resolution of up to 1920 × 1080 @ 50 frames / s;
hot shoe Alpha.