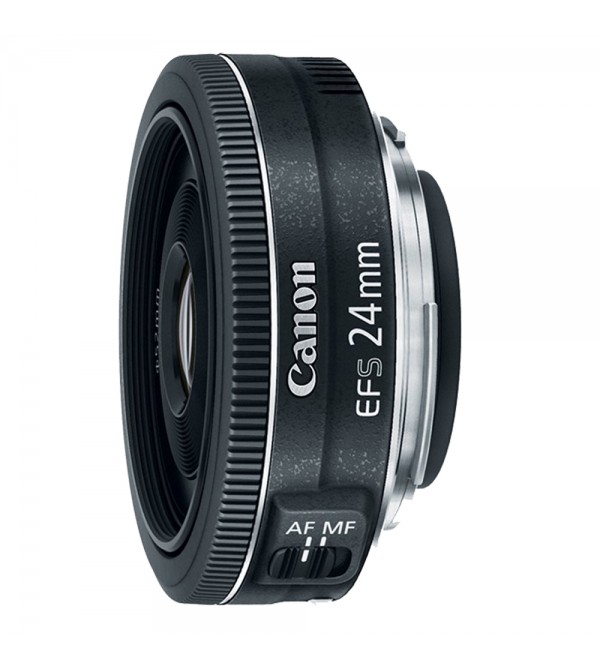 Today I will present a goal that has me in love. This is the Canon EF-S 24mm f / 2.8 STM lens. Although it is better known as the 24 mm pancake, because it has a pancake style . Or what is the same, it has an ultra compact design that makes it super comfortable to take anywhere. But this is just one of its characteristics that you will fall in love with like me. Do you want to meet them? Do you want to know what photos you can take? Well, sit back and enjoy.
CHARACTERISTICS
Before getting fully into the images that you could capture with this optics, I tell you some of its main features, so that you are located:
Ultra compact design, has a depth of 22.8 mm and weighs only 125 g. Which means you can carry it even in a pocket. It is small and light. 
Very bright: its maximum aperture is f / 2.8, which means that you can get photos in low light and a fantastic blur
Minimum focusing distance of 16 cm: you can get very close to the subject, although it is not a macro lens of much magnification, it allows you to get close enough to make close-ups. Look at this first example:
Vision similar to the human eye. Its focal length is 24mm, taking into account the conversion factor , it would be about 35mm.
Fluid and quiet focus on videos whenever used in compatible cameras.
Price: (price not available at this time)
What convinces me the most is the price, its luminosity, its focal length, its sharpness and size, I'm not very fond of huge lenses, at least for the type of photography I take. I am a lover of fixed lenses, they make me zoom in or out, move, change perspective and leave the comfort zone. On top they offer better quality. That is why it seems to me an ideal objective for trips , street photography , social and to always carry it. It is my perfect complement to 50 mm f / 1.8
COMPATIBILITY
It is important, before continuing, to clarify that this is an objective for APS-C format cameras, that is, cameras that are not full-format, so above the conversion factor. We see it in the name EFS, the "S" is what specifies that you cannot use it in a Full Frame.
PHOTOS OF THE 24 MM PANCAKE
And with this little introduction and the photo above appetizer and I will leave some images that I have taken for you, as an example as promised in the title. I have tried to show you different themes so you can see how versatile this optics is:
To have a little more variety, I leave you with other images of different authors and a link where you can see more photos  taken with this objective:
And finally, as a bonus, my favorite. When you catch your little one in this position contemplating the sea while waiting patiently for her mother to take pictures of the lighthouse for her next article, you die of love (although you first press the shutter, of course ).
I hope you found this article interesting. If so, do not hesitate to share it. Surely there is someone among your contacts waiting to know this wonder. Thanks for getting here, until next time!
Canon Pancake EF-S 24 mm f / 2.8 STM – Lens for Canon, focal length 24 mm, aperture f / 2.8, black 
*
 – Electronics
Price: (price not available at this time)
(As of: 2020/01/14 7:06 am – Details
)
2 new from 

€ 179.96
 3 Second hand
 from
 € 174.15