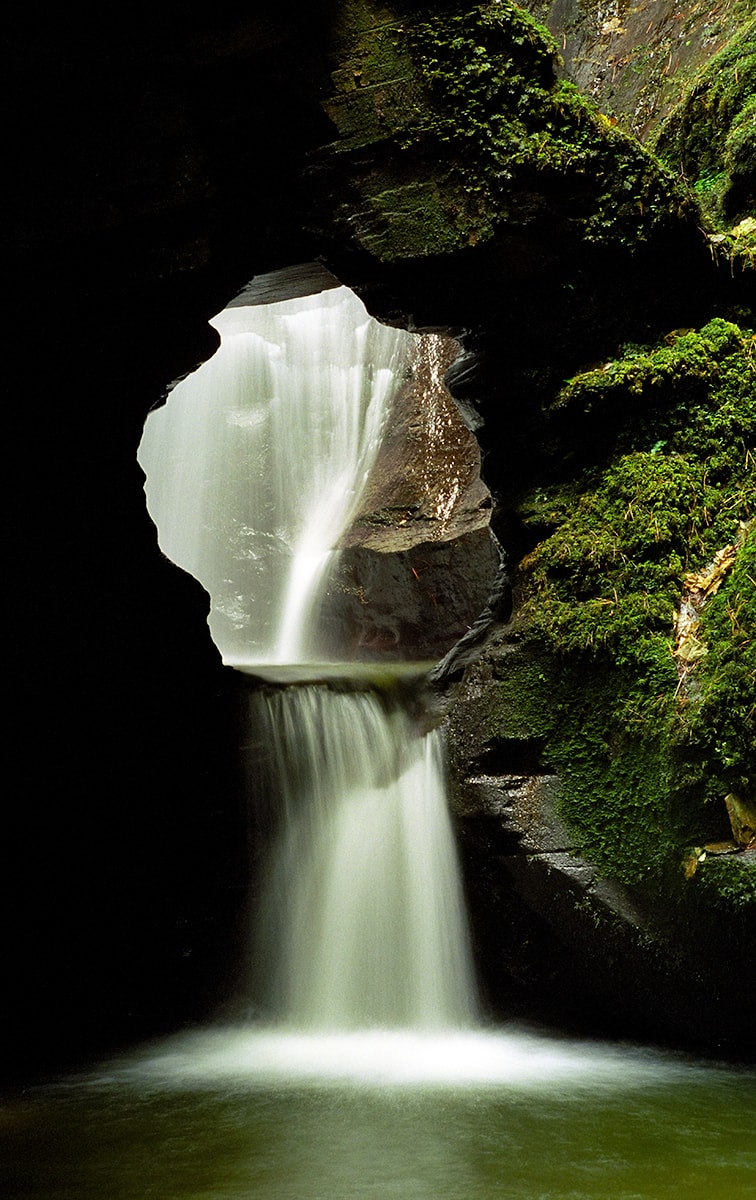 I don't know if it is because we come from it, because we need it to exist, because of its mystery, or because it is simply fascinating in all its forms, but it is clear that the water has something very attractive to us as human beings and even more as photographers. Oceans, seas, rivers, ponds, waterfalls, gentle flowing water, which falls rapidly until it crashes against the rocks, waves and endless forms.
Among these forms, today we will highlight one of the most vertiginous: waterfalls and their free fall, surrounded by beautiful landscapes or alone, but always fascinating and majestic … And as a picture is worth a thousand words, I leave you with this selection that I hope Be to your liking
Contrast of colors and textures
In black and white
HDR
A fairytale light
Natural frame
Sharing prominence
At all times and at any time of the year
Filters
Composition
Sharpness
Surprising elements
Lights and shadows
Different planes
Image settings
In vertical
Silky Water Effect
But we better see the images, right?
1. CONTRAST OF COLORS AND TEXTURES
This image highlights the contrast of tones: from the black of the rock, the white of the water and the warm (yellow) saturated colors mixed with the cold (green) … And the different textures of the elements that appear in it. Pretty, right?
2. BLACK AND WHITE
I think I'm not the only one who swarms the blog that is fascinated by black and white, isn't it?
3. HDR
For situations where light is complicated due to the contrast between light and shadow, the HDR may be useful. The HDR "adds" different exposures and tones and can provide you with images like the following.
4. A FAIRYTALE LIGHT
Finding not only beautiful places and frames but special lights that inspire, that create a unique atmosphere like the one in the following image will help you get fascinating or even mysterious images.
5. NATURAL FRAMEWORK
It is one of the composition tips to achieve different images like the one in the following image:
6. SHARING PROMINENCE
You don't always have to focus on the waterfall. Pay attention to everything that surrounds and complements it since it is often worth including it in the frame. See what image: Sunset, autumn, waterfall …
7. AT ALL TIMES AND AT ANY TIME OF THE YEAR
Each time of the year has its characteristic light and its dreamlike landscape. Not only the most colorful ones are good for incredible images. Winter and summer, they also have their charms, their tones, and their special lights.
8. FILTERS
Photography does not always have to be a true portrait, there are many filters that will help you achieve different and surprising effects such as infrared .
9. COMPOSITION
Do not get carried away by the beauty of the scene and try to take care of your composition.
10. SHARPNESS
If the waterfall is part of a beautiful landscape that you have decided to include in your scene, do not forget to treat it as a landscape, that is, remember the importance of a good depth of field and the sharpness of the scene.
 11. AMAZING ELEMENTS
Look for different elements that enrich your image and give you interest, such as the waves that appear in the foreground of the next image.
12. LIGHTS AND SHADOWS
Learning to play with light and control the exposure of your scenes is essential when creating any type of image.
13. DIFFERENT PLANES
One way to add depth to the image is to use different planes in the image, such as the rocks in the foreground and the waterfall and trees in different planes.
14. IMAGE SETTINGS
Learn to use the basic settings of saturation, contrast, brightness and so on to get the image you want. Remember that it is best to start from a "correct" image to work on by adjusting small variables. The amount of touch-ups you do depends on tastes, but it is best to start dominating the most basic ones.
15. VERTICAL
Don't forget that this format also exists !
16. SILKY EFFECT OF WATER
It is the most common way to photograph the water, you will have noticed in this selection . If you want to know how to achieve this wonderful effect, I recommend this article.
Do not worry if you have a crazy desire to go see Angel Falls, Iguazu, or Niagara. Although these are cataracts in capital letters, many of us will have to settle for more "mundane" landscapes, although not less beautiful or surprising. If you do not have a waterfall in capital letters nearby, it is worth it with a cataract in lowercase letters or with any waterfall of greater or lesser size. With them you can practice the composition, the silky effect of the water, anticipate the best hours of the day and so on, and surely with more calm than when we escaped to contemplate one of his older sisters …
So you know, put the camera and the tripod on your shoulder and let yourself be seduced by the visual magic of the falling water, its smell, the constant noise in its path. And if you liked the selection and want to share it, I encourage you to do it on Facebook, Google+ or Twitter. And as always, Thank you and see you next time!