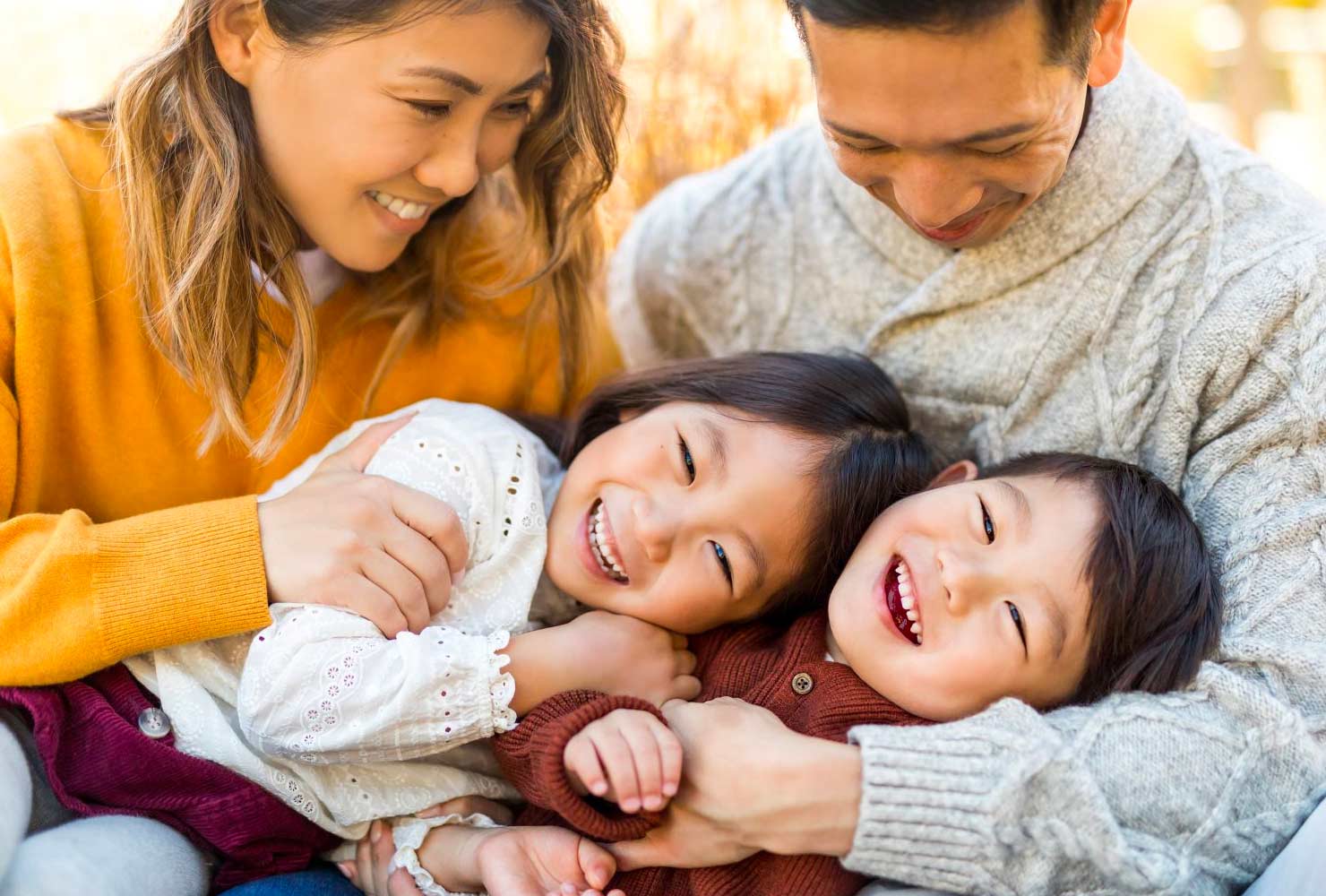 Has it ever happened to you that in the middle of a family session you have blocked and did not know how to continue? Put yourself in a situation, the family is cut off, you don't have a good day, among them there is some tension, one of the children is somewhat angry, some of the members have been dragged without desire. They have arrived late (or you) for whatever circumstance and everything has precipitated … These inconveniences, sometimes, cause us to get stuck or block and not know what step to take, how or where to place our model family. Lack of inspiration or planning?
It can also happen that you are in a family reunion and they ask you for photos and, of course, beyond the "put-together" you do not know very well how to ask them to be placed. This situation is very easy for you to get even if you are not a professional photographer or making your first steps. It is worth having a family that comes together from time to time and who likes the photos.
I am very natural photographs, to let the family play or talk or walk, whatever I want, but this is sometimes not enough and you have to give a little push.
For these reasons I thought it would be a good idea to bring you a few photographs as an inspiration, so that you take note before a session or a family reunion (so it can happen) so the blockade, although I arrived you can leave it aside . I hope you enjoy them;).
1. HINT
Something that I always recommend, let the imagination work, you don't always have to show everything in a photo. On your back, with your face half covered with a hat or looking down … Not everything has to be poses looking at the camera, on the contrary!
2. PLAY WITH DEPTH OF FIELD
Your camera (or rather your objective) has a magical power, that of the aperture, play with it to blur or focus the planes that interest you most in the image. It doesn't always have to be the expected one, if you don't believe it, look at this image;).
3. SILHOUETTES
Use the backlight to highlight your silhouettes, another way of insinuating with a different touch.
4. SYMPATHETIC AND EVOCATIVE
The silhouettes can also serve you for other types of fun and friendly images. It's crazy to me:
5. PART OF THE WHOLE: THE FEET …
Without planning it, we continue to insinuate. As you will see it is a very interesting option and with many possibilities
6. … OR HANDS
If with your feet you can achieve fresh, original and also fun images, with your hands you have the possibility of getting more expressive photographs, full of feelings and emotions.
7. A SANDWICH MODE
While I vote to run away from the inns, some are very funny and endearing, like this one I call "sandwich" when I do it with my nephews and my little one for pure fun. A way of posing less boring and that will guarantee a few smiles (or laughs) without having to ask for them.
8. CHANGING THE POINT OF VIEW
Playing with perspective is something that always works, either because you attract the eye immediately or because it is fun to perform and smiles also appear naturally. Here is an example :
9. WITH A WINK
You can also ask that everyone make the same gesture at the same time, the same gesture but that will show the personality differences. Look at this image in which everyone has closed their eyes, it seems a simple exercise and yet gives very interesting results, right?
10. IN THE FIELD
What I like a field to take pictures. The first thing is that I believe that anyone who steps in a natural environment begins to relax even without wanting to, something that comes in handy in the photo shoot. If you stay near the city, with the noise of cars and others, it is very likely that the daily tension does not leave them and influences the session negatively. Let them relax and integrate into the environment. Then shoot.
11. FAMILY SELFIE
Although it is not a very original image, it seems to me the most sympathetic. All posing but without looking at the camera. If your resources run out, ask them to take a self-portrait with their mobile, you will see how soon the smiles return
12. THE PET IS ALSO PART OF THE FAMILY
"Not without my dog" could be the perfect title for some families;). Pets are one of the core, home is not the same without them, their hearts are not. Why leave them out? Although the photos don't have to go out in too many, they can give a lot of play and help you capture moments full of emotions.
13. DAILY MOMENTS
Outdoor sessions offer many advantages, although they are not always possible. Or they are not the option chosen by the family. If you try to photograph in an interior and there is the possibility of photographing them at home, rejoice. Yes, the decoration, the light and other aspects can make the session difficult, but, on the other hand, you can achieve more intimate, spontaneous images and all family members will be more relaxed because they are in a comfortable and safe environment for them. Just take it with time. Let them do some of their daily activities, integrate, eat or snack with them, settle in your home for a day. It portrays its more personal side.
(Yes, this is what you are thinking, this option is more suitable with families that you already know or are so open and confident that, from the first contact, you already feel that you know them forever).
14. FOR THE MOST DARING
While not all families are suitable for this exercise, if you can, use it. They will have a great time, they will have an original and funny photo and you will have released tensions for the rest of the session. Now, practice it with your friends or family before, which requires a lot of speed;).
15. GENERATIONAL PHOTO
It is already difficult to find members of four different generations in the same family, and even more difficult for everyone to be of the same sex. If you are lucky enough to find it, do not miss the opportunity.
16. LET THEM PLAY
When it comes to children, let them play, move … They alone will give you beautiful moments of the most natural and spontaneous. They don't have to be looking at the camera all the time, you'll just get bored. Give them space, freedom of movement and enjoy them. A beautiful environment will help you.
17. TENDERNESS IN ITS PUREST FORM
Some photos speak for themselves and this, as the author says, is one of them. Capturing some show of affection among family members should be one of your goals throughout the session. Try not to force too much, but if you know how to play your cards, you will achieve a great photo.
Did you find them inspiring? After finishing, I had a huge desire to go for the camera, I hope something similar happened to you. If so, I will ask you a favor before, share it on your favorite social network, or give it a "Like", the images and inspiration are to share them, are you with me?
Thank you and see you soon!