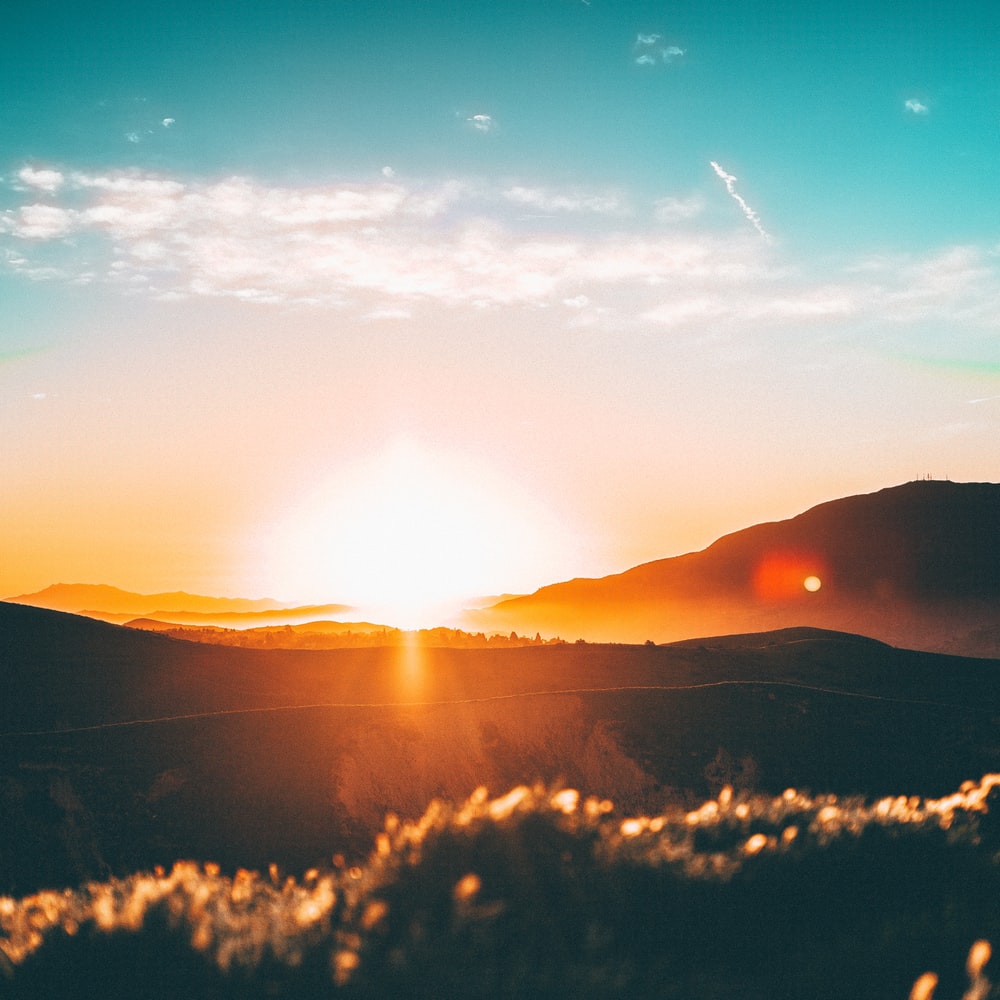 Have you ever considered photographing the sun? Have you ever tried? You may have tried and it may have worked out well or not. Or maybe you have not dared … It is not an easy task, but not impossible. Today I am not going to tell you how to do it, for this I recommend you read the post How to Photograph the Sun: First Steps, Tips and Tricks .
I will only tell you that the best moment is sunrise or sunset, when the sun is lower, because it is in those moments when it seems bigger and, in addition, it is the only moment in which its beauty does not blind so much that it cannot be photographed. On the contrary, today I will try to convince you to be encouraged to photograph the sun, and this time I will not do it with words, but with images. In today's post I try to show you that the star king can be very photogenic, that you can get some magnificent photographs of the sun if you wish. I will show you twenty-five photographs with the sun as the protagonist that when you see them, you want to have been the one who shot.
The resources are to make use of them, use the filters or editing programs to give it a touch as spectacular as that of this photograph.
Did you know that you can photograph the sun without photographing it? Look at this wonderful image in which the sun is fully present despite being covered by clouds.
Forced perspectives can give a lot of play, this image is proof.
And although it may seem so … No, it is not the moon, it is the sun in both eclipse images . Don't miss your chance when there is one!
Speaking of astronomical phenomena, as a curiosity, if you want to see several images of an analema of the sun, click on this link . I could explain what an analema is, but what better explanation than the images!
And if these seem like few images I leave a small gallery.
Come on! What are you waiting for? Don't stay on a bench looking at the shrews! Well … only if the bank serves to achieve an image like this.
I wish these images have awakened your desire to dust off your equipment and launch yourself into the sun hunt, because that was my intention. Of course, you do not need to go out with the cowboy tie … you use your camera and your tripod . Check out this article and you'll know what you need.
If this post has been inspiring, if you are passionate about the photos of the sun or sunsets, if you know someone who is crazy … share it on social networks and there will be someone who takes a joy. I insurance . And now, I leave with this sun that says goodbye through the waves of the sea. Thank you and see you next time!