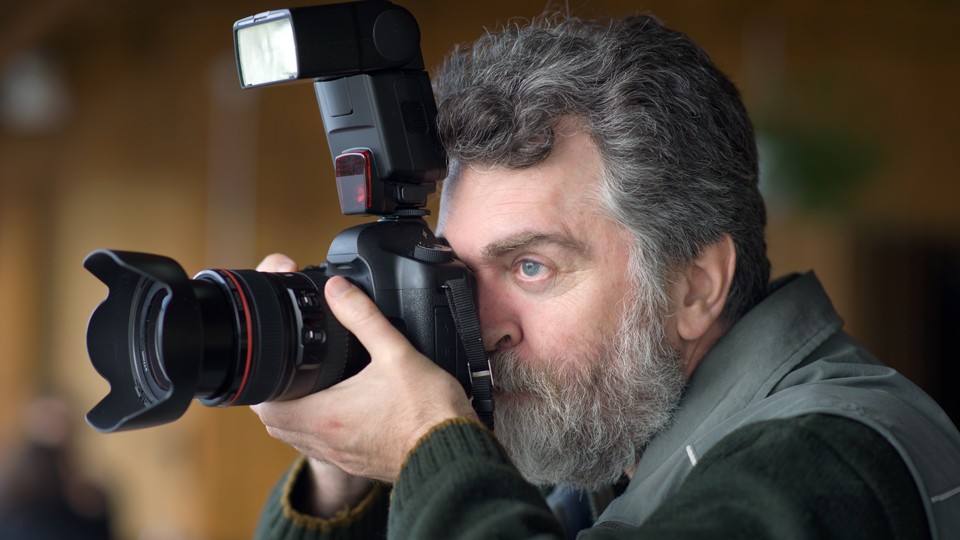 If you have already done with your ideal SLR camera, you have practiced yours with it, you have dared to leave the manual mode behind , and you have done your first steps in portrait, you have probably passed the phase: "The flash fires alone and He does what he wants but it is going well for me "to" the flash fires alone and does what he wants and I hate it "and finally to" I block it and I don't want to know anything else about it ". Well, I am writing to you because I have also gone through these phases. For all of them, but the truth is that this is like life itself, not all flashes are equal, the built-in ones do their best work but luckily there are other alternatives that will make you believe in them again
Now, if you are already in the second opportunity phase, you have probably launched into the network in search of the best brands, options, user comments, etc. and you are somewhat catatonic among such a nomenclature and names worthy of a Nobel Prize in physics (¿ You really can't find simpler names?) And you have no idea where to start. Well, don't despair, we've all been through it. The trick is to simplify (just like when we compose a photograph) and focus on knowing what you want, what acronyms have been dedicated to translating what you want, and what you don't need or name.
FLASH FEATURES

The guide number : Or the power of the flash. The higher this number, the more powerful the flash will be. If you want to calculate the meters that it is capable of reaching, you must divide the guide number (GN) by the opening you are using. For example a flash with a power of 40GN working at an aperture of f / 8, will allow you an approximate range of 5 meters; 40/8 = 5.Let's look over some basic features with which you can choose a more than decent flash for amateur photographer:
Automatic (TTL) or manual: It would be interesting if you looked at one with both options. Maybe the automatic mode is more than good to start with, but maybe in a while you will begin to miss being able to intervene a little more in the decisions to give free rein to your creativity.
Connection type: In principle with a flash shoe (above the camera) it will be more than enough, although many of them have the possibility of connecting also by cable.
Recycling speed: Or the time it takes for the flash to recharge and fire again.
Angle of rotation: If you have done your first steps in lighting or at least you have been interested in it, you will probably have read more than once about the benefits of bouncing the light that emanates from the flash so that it is more diffuse and pleasant. You cannot achieve this with your integrated flash and it is one of the most interesting positive features of external flashes. Some only move vertically and others also to the sides.
Zoom: It is the ability to adapt to the scope of the different optics you can use. If the flash zoom range is within your optics you will have correct shots. Typically, these focus on a range that includes the focal points 24-105mm for full frame cameras (which would be approximately 16-70mm effective for cameras with a 1.5x multiplication factor)
With knowing these basic characteristics of external flashes you have more than enough to begin to enter the wonderful world of flash. What are you still lost? Don't worry, I leave you some recommendations for amateur flashes (and some with semi-professional features) that I hope will help you in your next choice of external flash.
FLASHES FOR NIKON, CANON, SONY, PANASONIC, FUJIFILM CAMERAS …
NeewerTT560-Blitz Speedlite, Flash for Canon Nikon Sony Olympus Panasonic Pentax Fujifilm Sigma Minolta Leica and other SLR Digital SLR SLR cameras with single contact 
*
 – Camera
Price: (price not available at this time)
(As of: 2020/01/27 8:33 pm – Details)
Neewer TT560 Flash Speedlite: It is a simple but very cheap flash (you have it for some (price not available at this time)  on Amazon) that can help you enter the world of flash without risking budget . Its guide number is 38, Vertical (90º) and horizontal (270º) rotation angle, manual mode, possibility of working as a slave or main flash.
Yongnuo YN560 III – Flash with Shoe (Swivel angle 0-270 Degrees, 8 Output Control Levels, 29 Fine Adjustment Levels), Black * – Electronics
Price: € 57.95

(As of: 2020/01/27 2:52 pm – Details)
4 new from € 57.95 1 Second hand from € 45.00
(* = Affiliate Link / Image Source: Amazon Affiliate Program)
Yongnuo YN560 III: A great option at a higher price than the previous one but with many more features and equally very affordable. Among its features include the zoom head 24-105, the rotating head at vertical angle of 7-90º, horizontal of 0-270º, recycling time of 3s, only works in manual mode. It can work as a master or slave flash. And best of all, you can find it on Amazon for € 57.95 .
FLASHES FOR NIKON AND CANON
Yongnuo Speedlite YN-568 EX II Flash – Master E-TTL Flash Unit – HSS for Canon EOS DSLR * – Camera
Price: € 89.99

(As of: 2020/01/27 8:33 pm – Details)
3 new from € 89.99 0 Second hand
(* = Affiliate Link / Image Source: Amazon Affiliate Program)
Yongnuo YN-568 EXII TTL: We raise the level a bit and add TTL measurement (ETTL i-TTL), a guide number of 58, LCD screen, 24-105mm zoom, recharge speed less than 3s, and an Amazon price of € 89.99 . It has very good references and features worthy of a much more expensive flash.
Metz Mecablitz 52 AF-1 Digital – Flash with Hot Shoe for Canon, Black * – Camera
Price: € 227.94

(As of: 2020/01/27 7:05 pm – Details)
You save: € 21.96 (9%) (9%)
10 new from € 219.99 1 Second hand from € 155.00
(* = Affiliate Link / Image Source: Amazon Affiliate Program)
Metz 52 AF-1 : Guide number 52, touch screen, high speed synchronization (HSS), vertical (90º) and horizontal (300º) rotary head, 24-105mm zoom. A great flash, very powerful, with great features and good user opinions, although if you are not going to take advantage of it, it would be a shame if you spent the € 227.94  it costs on Amazon. Only if you are looking for a long-term flash or if you plan to go crazy with lighting, is it worth it to think about it
SPECIFIC FLASHES FOR CANON SLR CAMERAS
The Canon Speedlite line has several models, the simplest is the 270 EX II, followed by the 320 EX. The first is too similar to the built-in flash of your camera that you want to run away from, but something more powerful. The second costs about 220 Euros on Amazon but for the high price it seems that it does not get the best reviews (although Amazon users, for example are delighted ) So already put, and if you get the budget, the most recommended is the following :
Canon Speedlight 430EX II – Flash with shoe, black color (imported) * – Electronics
Price: (price not available at this time)
(As of: 2020/01/27 8:33 pm – Details)
0 new 3 From 2nd hand from € 120.00
(* = Affiliate Link / Image Source: Amazon Affiliate Program)
Canon Speedlite 430 EX II : It is the one that receives the best value for money. With a guide number of 43,, measurement E-TTL-II (The most accurate), a 24-105mm zoom head, AF-assist beam, fast, quiet and with a 180º rotating head. It is not cheap but this flash is worth every euro You can find it on Amazon for (price not available at this time) .
TIP: Buy it only if you are really going to get juice, because if you stay on the surface it will be great and it will not be worth the investment. If you love him, it will serve you even when your level is advanced, so plant it as a long-term investment.
And if you dare with your older brother, even faster, smaller, more powerful, with a larger LCD screen and greater rotation angle, you can take a look at the Canon Speedlite 430 EX III-RT . You have it on Amazon for € 255.00 .
SPECIFIC FLASHES FOR NIKON SLR CAMERAS
Nikon flashes for amateurs start with the Nikon SB N-7, similar to Canon's 270 EXII, more powerful flashes than those integrated into the camera although they fall somewhat short in performance.
Nikon SB-700 – Flash shoe for Nikon SLR cameras * – Camera
Price: € 277.95

(As of: 2020/01/27 8:33 pm – Details)
You save: € 21.05 (7%) (7%)
3 new from € 277.95 0 Second hand
(* = Affiliate Link / Image Source: Amazon Affiliate Program)
Nikon SB 700 : With this model we already enter the mid-range or amateur with a lot of desire to progress. In addition the price is somewhat expensive, € 277.95 . The brand is paid But it is a flash with good performance, guide number 38, zoom 24-120, 2.5s recharge speed. approx, AF assist lighting, LCD screen, etc.
When buying a flash it is important to think about what we are going to use it, how often, where we are going to shoot it, and so on. Because it is not the same to use it in a sports stadium where you may need a high recharge speed, or you will have to shoot in very open spaces, than in the dining room of your house. Likewise, if you anticipate that you may need it more regularly in the future (Are you thinking of becoming a professional photographer or is it a "simple" hobby? Or do not want to be professional but you are ultra-amateur and do not think of anything other than take pictures?), there is rarely any functionality in a flash. In this case, perhaps it is better that they exceed and not that you miss them in a couple of months. Of course, if your pocket accompanies you
I hope I have shed some light on the hard task of choosing a flash. If so, I would love you to share the article so that someone else can leave doubts. Thank you and see you soon