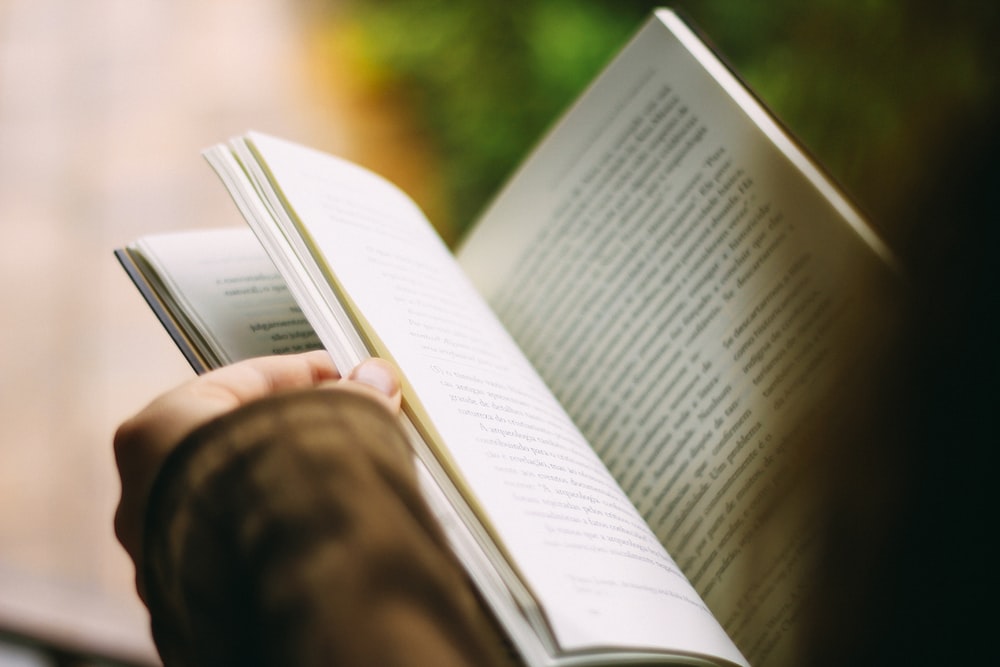 Happy of the reception that our Literary Recommendation section still has , we come with a new title. Although the previous literary recommendations were addressed to a somewhat more expert or advanced audience, today I bring you a proposal for all audiences, especially for beginners. do you want to know what is it about? Go for it
READ THIS BOOK IF YOU WANT TO TAKE GOOD PICTURES
No, it is not advice I give you, but the title of the book . But if you ask me … yes, I do advise you to read it, so I am writing this, although with some nuance that you will discover throughout the article.
This publication is divided into: Introduction, Composition, Exhibition, Light, Objectives, See and Annexes.
Introduction
A brief introduction where it shows that the important thing is not the technical knowledge or the team responsible for a good photo, but the eyes .
Composition
He presents it as the pillars of photography and speaks of lines of escape, framing, planes, symmetry, rule of thirds, visual weight and transgression of the rules.
Exposition
This section presents the different shooting modes and the exposure triangle. Explain the shutter speed, aperture and ISO value and how they relate to each other to capture the movement, freeze it, photograph light trails, obviate the background or deepen the entire frame. It also speaks in a very simple way about exposure compensation and how and when to use it.
Light
Light as a subject, as an object, as a protagonist. This is what he presents in this part of the book where he speaks hard and soft light, its advantages and disadvantages, its beauty and its message. It also differentiates between artificial light and natural light and how they affect the color of the photograph, where it is useful to present the white balance . It also has a space dedicated to integrated and fill flash.
goals
A section to locate you in what are the focal distances without technicalities. Begin by explaining that it is zoom and fixed, focal length, field of vision and sensor size, so that, from here, you understand how a telephoto lens, a standard or an angular lens works, and how these relate to the protagonists of the scene and affect our relationship with them and how to shoot.
See
This section is dedicated to awakening sensitivity, to understanding the difference between looking and seeing. Invites, among other things, to find the right time to shoot, to appreciate the "perfect imperfections", to capture the beauty of everyday life and to look with the eyes and not with the viewfinder.
Annexed
Finally, in the annex, in addition to the index, credits and acknowledgments, you will find two pages dedicated to frequently asked questions and solutions.
Read this book if you want to take good pictures * – Paperback (128 pages)
De Carroll, Henry (Author), Rosés Martínez, Francisco (Editor), Rodríguez Fischer, Cristina (Editor), Diéguez Diéguez, Remedios (Translator)
Price: (price not available at this time)
(As of: 2020/02/05 1:59 am – Details
)
0 new 1 2nd hand from € 47.99
Watch now *
(* = Affiliate Link / Image Source: Amazon Affiliate Program)
DETAILS
Pages: 128
Soft cover
 Blume; Edition: Reprint 2014, 2015
Dimensions: approximately 14.5x20x1.5
Price: (price not available at this time)
IDEAL FOR…
I have advanced, it is ideal for all audiences. Mainly for newcomers to the photographic world, because it is written in a simple, pleasant language, with the right text, without many detours or too many explanations. In addition, it summarizes the most basic in terms of composition and exposure.
And I say to all audiences because it also constitutes a good reminder for those who have been a little longer and have more advanced knowledge, because although it does not contribute anything very new (under the sun ), it does serve to bring back who have misled a little, or for those who have learned by trial-error.
ABOUT THE AUTHOR
Henry Carroll, writer and photographer, publishes his work on the henrycarroll.co.uk website . He is the founder of Frui, one of the leading British suppliers of courses and creative photography vacations. He is the author of Fourteen Zebra, his first book. This is his second work, which has been translated into ten languages. He has been a columnist for City AM and a contributor to Time Out London, The Evening Standard, The London Paper, Next Level, an.co.uk and varioussmallfires.co.uk.
THE BEST
That is written in a very clear and simple language. With little text (the necessary one) and with many graphic examples. In each of the sections you have a specific example and it shows you other pages where you can check that same rule or advice.
It is pleasant and short, it is far from those stumps full of technicalities, impossible to read, extensive to bore and with more letters than photos.
Although the book is small, the photos are large enough to contemplate them comfortably and perfectly understand what the author wishes to convey.
Another of its advantages is the size, because it is tiny and manageable, you can take it wherever you want, to your photographic exits, in the subway, and so on.
WORST
That ends quickly
If I have to say something bad , it is precisely that it contributes little to the most advanced, it is very basic, but to start you it is perfect.
And something that does not quite convince me is the author's aversion to photographing in manual, something with which the Photographer's Blog team does not agree at all, because photographing in Manual opens a world of magical possibilities that you could hardly discover from Another way. I understand that it is because it is a book to start with and prefers not to get stuck, that's why he recommends semi-manual modes more. I would not say the same if I knew our publication The Magic of Photographing in Manual Mode  .
OTHER PUBLICATION OF THE AUTHOR
In the same line you can find this other publication about portraits:
Read this book if you want to photograph good portraits * – Paperback (128 pages)
De Carroll, Henry (Author), Rodríguez Fischer, Cristina (Editor), Rosés Martínez, Francisco (Translator)
Price: (price not available at this time)
(As of: 2020/02/05 2:00 am – Details)
3 new from € 11.40 3 Second hand from € 10.90
Watch now *
(* = Affiliate Link / Image Source: Amazon Affiliate Program)
CONCLUSIONS
A fun, pocket-sized book that you can take anywhere. To learn, remember and enjoy with the photographs of some of the best photographers in history. A text that you will read quickly and without difficulty. A good gift for you or whoever you want.
Reading makes us wiser, happy reading!