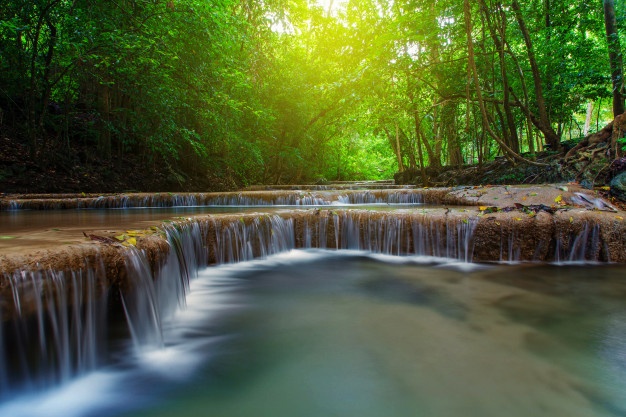 You are seeing this butterfly concerning double its traditional size. John took this lovely image with a 100mm macro (close-up) lens and Kodak 800 GHB film. Exposure was f11 at 1/500th, hand-held! See however this self-proclaimed "serious amateur" manages to get these marvelous, first-rate pictures.
I met John at the native chemist's wherever he was trying over his latest "take" of nature photos. On one roll of Kodak GHB 800 film he had captured AN astounding kind of lovely macro pictures, as well as a mantid, a bee (full-frame), the buckeye butterfly (top of the page) et al. he's wholly self-motivated, shooting for the love of photography and perpetually difficult himself to boost. His "eye" is great and his pictures square measure well composed. Whenever potential he tries to capture that "moment" that tells you one thing concerning the topic. He is aware of his subjects… "Praying dictyopterous insect square measure fun to shoot," he observes, "they can simply sit there and stare at you.".
His favorite "hunting ground" may be a little garden maintained by town of North Wildwood (NJ). He approaches his photography very like those life photographers United Nations agency stalk grizzlies and tigers. He is aware of their habits, is patient and quiet, generally even building blinds to camouflage him so as to capture his subjects. If you want to become AN accomplished life creative person, this is often a superb coaching lesson for you. It will be done merely, with a minimum of apparatus, and therefore the value is low. John uses an older Minolta X7000 SLR camera with 2 lenses – a 100mm macro and a 500mm mirror. He doesn't use special filters, ring lights, reflectors or flashes. He keeps it straightforward, insistence that "more shots square measure tousled attributable to camera shake than something else". All of his shots square measure hand-held.
For this shot, John engineered a "blind", fully covering his chamber window apart from tiny low hole to poke the lens through. He ironed his 100mm macro (adding a 2X tele-extender) against the glass (to avoid camera shake) and created many exposures.
John captured this skeeter hawk along with his 500mm mirror lens, that he sometimes uses for shooting egrets and different birds of the wetlands.. "It's reasonably difficult as a result of you can't amendment the aperture (it is mounted at f8) and therefore the 500mm is difficult to carry still. However i used to be intrigued by the dragonfly's wings, the markings square measure completely different and that i needed to point out the detail. Depth of field is thus shallow that the wings on the left begin to blur.
Like most true photographers John prefers his obscurity – needs to be the proverbial "fly-on-the-wall". He makes these marvelous pictures for himself. He makes no claims at being a knowledgeable and has shown very little interest in marketing them nor will he evoke recognition. He would, of course, be excited to examine his works printed. So, if you're curious about business enterprise any photos from his Brobdingnagian "Nature up Close" assortment, you'll contact him by writing to:
John Kirchner
303 E. Nashville Ave.
Wildwood Crest, NJ 08260
It was simply a fantastic close-up of a typical flight. John created this image together with his faithful Minolta X7000 SLR camera with a 100mm macro lens. Exposure was f11 at 1/500th with Kodak grievous bodily harm 800 films, hand-held.