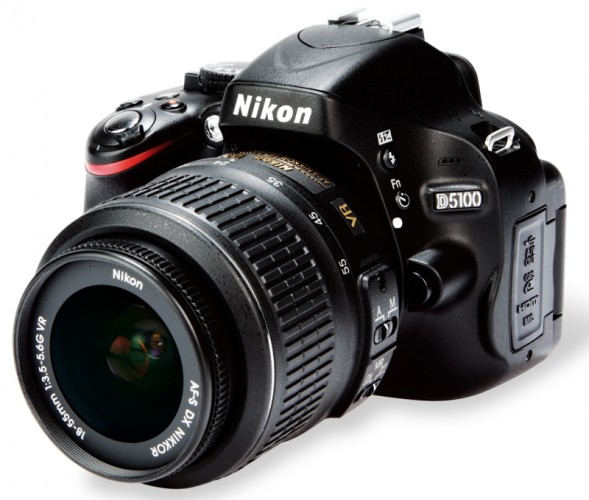 The Nikon D5100 has continued to grow and now it has become its older sister, the Nikon D5600  I recommend you take a look because it may be the camera you were looking for
To all my friends, acquaintances and readers who want to venture into the world of SLR photography for the first time I usually recommend the Nikon D3100. Its ease of use and its affordable price make it one of the best options for which you are going to buy your first SLR.
But what if we want to go one step further? What if we are a little more ambitious in terms of photography, we have a little economic slack or simply want more and better benefits ?
Accessing a popular petition expressed by the readers of the Photographer's Blog , I present today the magnificent Nikon D5100 .
TECHNICAL CHARACTERISTICS AND ADVANTAGES OF THE NIKON D5100
As always we will ignore the normal technical specifications, as they can be found on any web page, but we will see the most outstanding features:
16.2 megapixel CMOS sensor
3-inch rotating LCD screen
11 autofocus points
IS0 range 100-6,400 (can be expanded up to 25,600)
Full HD video (1080p)
Shooting speed of 4 photos per second in burst mode
Effects applicable to photos and video within the camera itself
NIKON D5000 + IMPROVEMENTS = D5100
The Nikon D5100 is the new successor to the D5000, which was very successful indeed, but with some improvements that make it even more attractive. The D5100 is the same as the D5000 but with a slightly smaller size, which makes it more manageable. In addition, its rotating screen now uses a side axis / hinge so that the screen opens to the side (in the previous D5000 model the screen opened down, a bit weird, right?). On the other hand Nikon took the trouble to add a few megapixels, reaching a generous 16MP , a High Definition video mode for lovers of HD video (1080p) , in addition to a dual infrared receiver (front and rear).
INDICATIONS OF USE
It is recommended to use / purchase this camera in the following cases:
You want to take your first steps in SLR photography starting from the beginning with a powerful camera.
You have already had a reflex or bridge before and now you want to go one step further.
You want to see yourself while you take self-portraits or videos.
You want to buy the semi-professional D7000 but you don't have enough money
If you suffer from any of these symptoms, the D5100 is your camera .
SAMPLE PHOTOS
As always, I leave you some links with  a selection of photographs taken with this magnificent photographic machine so that you have an idea of ​​its performance.
SAMPLE VIDEO
As incredible as it sounds, the following video was recorded with a Nikon D5100. Awesome. Surely more than one this camera will help you discover your role as director of short films
(I recommend watching the video in HD 720p quality)
WHAT PRICE DOES THE D5100 COST?
You can get the Nikon D5100 + objective at a price below € 500. My personal recommendation as a store is Amazon , they usually have it at a good price, and the delivery and after-sales service is excellent.
This is all for now .. I hope I have helped clear some doubts. If you liked this article please give me a vote below on Google+ and Facebook. Happy shopping