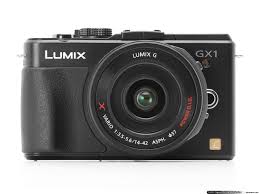 Introduction
Panasonic, along with Olympus, was a pioneer in the mirrorless camera market. Many of the ideas and solutions proposed by this company, just a few years ago, were picked up by other manufacturers, which in turn allowed them to get a large chunk of the market. Here, Panasonic's pricing policy played a role (their cameras are slightly more expensive than competitors), and long work with the same matrix, which became more and more outdated every year.
Today I want to talk about the camera Panasonic Lumix DMC-GX1, which incorporates all the most advanced developments of the company. It is equipped with a relatively new 16-megapixel sensor, along with traditional controls has a touch interface, and the new lenses for this model are equipped with a servo zoom and focus for the convenience of video recording. And all this is enclosed in a classic angular case of very small sizes.
*** Key features of the model:
new 16-megapixel CMOS 4/3 format matrix;
interchangeable optics with micro 4/3 mount;
a new line of optics with a servo zoom;
burst speed up to 4.2 frames / s;
Full HD movie shooting
touchscreen.