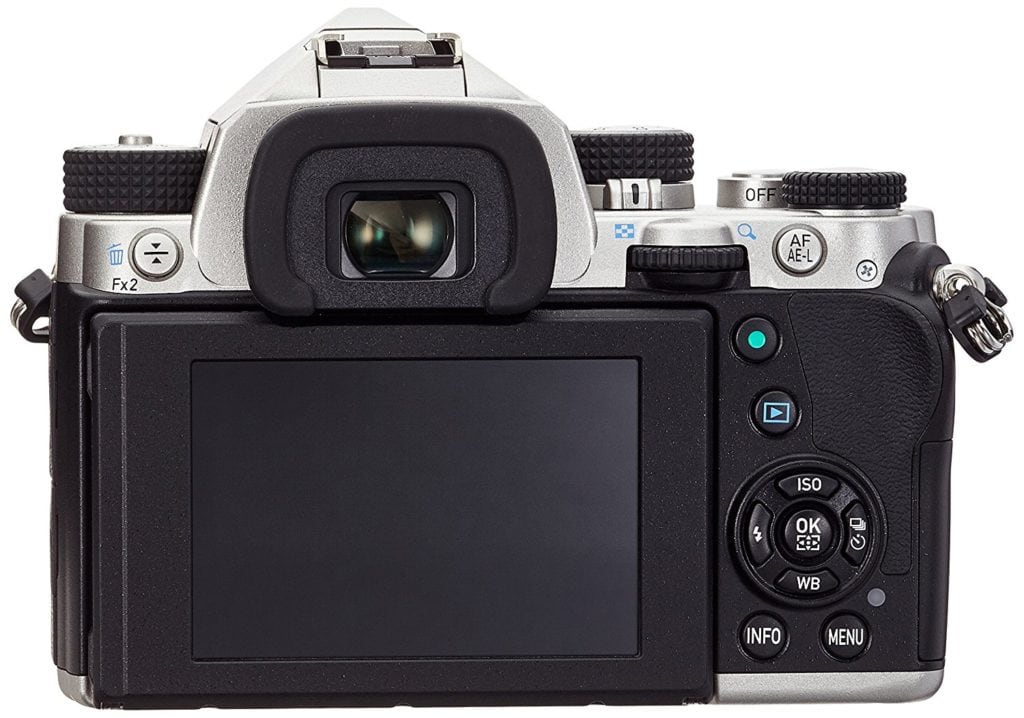 Today I bring you a very appropriate camera for travel and adventure. We go out of the most followed brands to present you this Pentax KP with an excellent value for money and that offers some features that some of the most famous brand cameras already want. It is a mid-high range SLR, small and light but really bully. If we add its strong construction and sealing, it becomes an ideal camera to live the craziest adventures.
Photograph in the rain? Practice photography with your favorite extreme sport? Rallys in the desert? Any of these ideas are possible with this camera. And many more. Let's see it in depth.
TO WHOM?
As I said at the beginning, it is a camera designed to be used in adverse weather conditions, to battle it, carry it in your backpack during your trips or practice extreme sports while enjoying photography. Its features make it a medium-high range camera.
It is not the most recommended for beginners. Its price does not make it attractive to see if photography is the hobby that runs through your veins and you would have many of the benefits it offers.
Yes it is a camera suitable for those who plan to take pictures in dimly lit environments. The reason for all this we will see throughout the article .
CHARACTERISTICS
It is a small camera, light, but of solid and sealed construction, with flip and touch screen, with good dynamic range, an exposure dial with five customizable functions and a very effective focusing system. In addition to all this, it works quite well with high ISO values. This is a brief summary of all the features that I present below:
24 MP APS-C CMOS sensor
ISO: 100 – 819200. Obviously this maximum value is a silly one and you will not use it or expect very decent results with it. But it is fair to say that it is a camera that works quite well with high ISO values, as I have told you. Which makes it ideal to work with her in low light situations.
5-axis stabilizer that compensates for up to 5 steps. This is also another good news to work in low light situations, because this stabilizer allows you to work with slower speeds than you could normally use.
Pentaprism viewfinder: 100% coverage.
3-inch LCD screen: collapsible, although you miss a little more versatility in the angles and it is a bit unsightly the thick frame that has been placed to protect the screen.
SAFOX 11 focus system, 27 points (25 cross points in the center). Translated, it is a system of efficient, fast and precise approach, at least with the viewfinder, when we talk about preview on the screen a little lower this efficiency. It also responds better than other cameras in low light situations.
Built-in retractable flash
Electronic shutter that allows speeds of up to 1/24000.
Bracketing for Depth of Field, Scene and measurement.
Multi Exposure Mode
Continuous Shooting: up to 7 fps.
Function dial with 6 functions (3 Individual Customizable Functions, 3 options, 3 Function Buttons and 5 Users with presets).
Filters capture and postprocessing.
RAW also revealed from the camera.
Compatible with PENTAX objectives (A- and M-Series with limitations).
Sealing: protected against dust and water, and resistant to -10 °. With 67 sealing points.
Very efficient sensor cleaning system .
Wifi.
Video: Full HD (1920 × 1080, 60i / 50i / 30p / 25p / 24p) – HD (1280 × 720, 60p / 50p / 30p / 25p / 24p).
Price (body): € 645.02
DESIGN
Its design is compact and thin. It is a small camera in the hands and to adapt to a greater number of public presents the option of changing the handles. There are three possibilities.
The construction is solid, the body is made of magnesium alloy and sealed in 67 points. That is why it is ideal to battle with it without fear of splashes, dust, etc. And it works well up to temperatures of -10º C.
And, although I think it's prettier like that, you may not like the design that combines black and silver, so you can opt for the entire body in black:
The online HTML, CSS and JavaScript beautifiers will take care of your dirty markup!