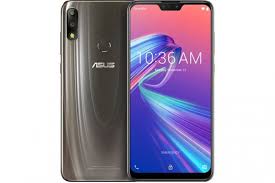 The flagship smartphone is not a cheap toy. Especially when it comes to famous brands like Apple and Samsung. But if you need a high-tech and high-quality gadget, and the budget is limited to 25-30 thousand rubles, then you can look for worthy alternatives.
For example, it is worth taking a look at the latest middle-class products, which have a modern design and often offer an almost complete set of flagship chips (frameless screen, dual camera, large memory capacity, etc.). If the brand is important to you, then pay attention to the devices from yesterday's highest echelon. To help – our guide with current smartphones that cost less than 30 000 ₽.
Nokia 7 Plus
Get the price of Nokia 7 Plus
Together with HMD Global, Nokia is showing good growth in the market – a year ago the "young" brand had only a few models, and now the manufacturer's lineup has grown significantly. One of the latest innovations was the Nokia 7 Plus smartphone, presented at MWC 2018.
This is the first smartphone of the company that received a frameless design with a full-screen 18: 9 display (6 ″, Full HD +). At the same time, the novelty is located between the flagship and a strong middling: from the first there is a premium performance with a metal frame painted in copper, and from the second there is a typical mid-range but quite productive base (Snapdragon 660 processor and 4 GB of RAM). Like many classmates, the Nokia 7 Plus is equipped with a dual main camera. Two sensors (12 + 13 megapixels) with ZEISS optics allow you to get high-quality images with double optical zoom and portraits with bokeh effect. The presence of three microphones and support for OZO Audio technology helps with video recording (up to 4K).
The smartphone is also equipped with a 3800 mAh battery (with Quick Charge 3.0), a 64 GB drive, a 16-megapixel selfie camera, an NFC module, a USB Type-C port, a slot for two SIM cards and a fingerprint scanner to the back panel. The device works on the "bare" Android 8.1 Oreo.
Sony Xperia XA2 Ultra
Check price Sony Xperia XA2 Ultra
Xperia XA2 Ultra is a unique Android smartphone from Sony, very large, rectangular, with a high-quality selfie camera. This device in size will overshadow any frameless model – it turned out so large. And all because of the standard 16: 9 ratio and the frames above and below, which have become the hallmark of the line.
Putting aside the display and the case (by the way, metal, with a plastic cover), we will inform you that the Ultra-version of the Xperia XA2 is slightly superior to the younger 5-inch model in terms of filling: the Snapdragon 630 processor is the same, but the RAM is 4 GB. Also, the Xperia XA2 Ultra has a more capacious battery (3580 mAh), a better front camera (16 + 8 megapixels, a wide-angle 120 ° lens and its own LED flash). The main camera is no different: it is a 23-megapixel Exmor RS (F2.0) sensor with the ability to record video in 2160p quality. Other pleasures include a 32 GB drive, a microSD slot, a fingerprint scanner, an NFC module and a USB Type-C port. Supports Quick Charge 3.0 technology and work with two SIM-cards. Operating System – Android 8.0 Oreo.
Samsung Galaxy A8 (2018)
Get the price of Samsung Galaxy A8 (2018)
After the spectacular Galaxy S8 with a frameless display, users wanted to get from Samsung a similar device in the middle segment. And in January of this year, the South Korean company released the Galaxy A8 (2018) – a full-screen device with an extended display of 18.5: 9.
Externally, the Galaxy A8 (2018) really resembles the current S-series, offering a not so spectacular, but still frameless 5.6-inch SuperAMOLED-screen Infinity Display with a resolution of 1080 × 2220 pixels, which occupies most of the front panel. The glass-metal case also resembles the Galaxy S9 family, and emphasizes the similarity located under the main 16-megapixel camera fingerprint scanner, which used to be located in front. The smartphone's filling is good: an eight-core Exynos 7885 chip, 4 GB of RAM and 32 GB of permanent memory, a 3000 mAh battery with support for fast charging, NFC and Bluetooth 5.0LE sensors, a USB Type-C port, a slot for two SIM cards, as well as a dual front camera (16 + 8 megapixels), characterized by the possibility of shooting with blurring the background and the face unlock function.
It supports Galaxy A8 (2018) and many traditional Samsung chips like Bixby Assistant, Samsung Pay, Gear VR and Always On technology. In addition, the device is protected against water and dust according to the IP68 standard.
Xiaomi Mi 6 (6/64 GB)
Learn the price of Xiaomi Mi 6 (6/64 GB)
Last year's Xiaomi flagship – Mi 6 – is one of the best smartphones for 30,000 rubles, at the disposal of which there is almost everything that a demanding user could wish for. Need a powerful hardware platform? At your service are the pre-built eight-core Snapdragon 835 chip and 6 GB of RAM LPDDR4X format, which without problems turn over the heaviest applications and games. Do you like taking pictures? Here, a dual camera with Sony IMX386 (F1.8) and Samsung S5K3M3 (F2.6) sensors of 12 megapixels each, the main features of which are honest double optical zoom and high-quality portrait mode. The display is also decent, though not frameless: a 5.15-inch IPS with Full HD resolution and convenient brightness levels.
Mi 6 has a water and dust-proof housing, 64 GB of permanent memory, a 3350 mAh battery, an NFC module, supports Bluetooth 5.0 LE and fast charging Quick Charge 4.0, and also carries a fast fingerprint scanner that even works correctly with wet fingers. Among the minuses, we highlight the lack of a microSD slot and a headphone jack.
ASUS Zenfone 5 ZE620KL (64 GB)
Learn the price of ASUS Zenfone 5 ZE620KL (64 GB)
In this top Zenfone 5 ZE620KL from ASUS claims to be the most beautiful smartphone. The case with a metal frame and a rear window with a 3D effect looks impressive, and a frameless 6.2-inch screen with a 19: 9 ratio (1080 × 2246 pixels) and a cutout on top perfectly complements the successful design.
Because of the elegant appearance, the filling did not suffer at all. Particular attention is paid to the camera. The main 12-megapixel Sony IMX363 sensor is distinguished by an aperture F1.8, a 6-element lens and 4-axis optical stabilization, and an additional 8-megapixel module is responsible for creating wide-angle 120 ° photos. Also, the main camera supports portrait mode and has an advanced artificial intelligence system for automatically adjusting and correcting pictures. Responsible for performance is the tandem of the energy-efficient eight-core Snapdragon 636 processor and 4 GB of RAM. The permanent memory is 64 GB (can be expanded with a microSD card), the battery is 3300 mAh. There are stereo speakers, and of the sound features – support for Hi-Res Audio format and surround sound DTS Headphone: X.
On-site kit from a USB Type-C port, an NFC sensor and a fingerprint scanner. Pleasant additions were the ability to unlock in the face and "live" ZeniMoji emoticons for video chat and chat using your voice, facial expressions and movements.
Refurbished Apple iPhone 6s Plus (32 GB)
Check Price Apple iPhone 6s Plus Refurbished (32 GB)
For less than 26 thousand rubles in Russian retail, you can buy the Plus version of the restored iPhone 6s at 32 GB, visited one of the Apple service centers and underwent full pre-sale preparation. Such a smartphone is really "like new": faulty elements are changed in it, the gadget receives a new battery, display and case, as well as a set of branded accessories. When buying such an iPhone, you get 1 year of official warranty.
The technically refurbished iPhone 6s Plus is a 100% original iPhone 6s Plus with no changes to the filling. Here's a 5.5-inch Retina display with Full HD resolution, an A9 dual-core processor, 2 GB of RAM, a 2750 mAh battery, a 5-megapixel front camera, a second-generation Touch ID fingerprint scanner and a main 12-megapixel module iSight, which differs from the usual iPhone 6s in the presence of optical image stabilization.
Samsung Galaxy S7 (32 GB)
Learn the price of Samsung Galaxy S7 (32 GB)
Samsung's Galaxy S7 is the oldest smartphone in this guide: it's over two years old! Most of the peers of the "seven" have long been at the junkyard of history, and this model is relevant and sold. Miracles, not otherwise! However, such a demand is easy to explain. Firstly, the gadget was once the flagship, and such devices become obsolete more slowly. Secondly, the smartphone received a powerful filling with a high reserve for the future, so even in 2018 it is in the top among middle-class smartphones. The popularity of the line also plays a significant role.
Equipping the Galaxy S7 is almost an uncompromising device. It has a 5.1-inch SuperAMOLED display with QHD resolution, a powerful eight-core Exynos 8890 processor, 4 GB of RAM and 32 GB of permanent memory, a beautiful case with a metal frame, glass panels and protection against water and dust (IP68), a battery capacity 3000 mAh and a high-quality 12-megapixel main camera with a Sony IMX260 sensor and aperture F1.7, the ability to shoot video in 4K and 720p / 240 FPS. The camera also has an optical stabilization system. Other interesting Galaxy S7 options include: wireless charging, the presence of NFC and a constantly updated OS. So, they soon promise to upgrade to Android Oreo. Perhaps the main drawback is the lack of USB Type-C.
Xiaomi Mi Mix 2 (6/64 GB)
Learn the price of Xiaomi Mi Mix 2 (6/64 GB)
Another "flagship killer", this time in the person of Mi Mix 2 from the Chinese company Xiaomi. At one time, the first generation was a real sensation, but the second version is a good work on the bugs. Well, okay, because the smartphone didn't get any worse.
Despite the appearance of Mi Mix 2S, the first batch of which in China was sold out in record time, the original Mi Mix 2 is still in operation. The unique appearance cannot be confused with the design of other frameless ones – the smartphone has almost no frames (only the "chin" is slightly thickened), and the 6-inch display with an aspect ratio of 18: 9 and Full HD + resolution is devoid of a new-fangled cut-out. Of the popular A-brands, no one does.
The filling of the second Mi Mix is ​​typical of the average flagship of 2017: the Snapdragon 835 processor, 6 GB of RAM and 64 GB of permanent memory, a 3400 mAh battery, USB Type-C, NFC, and the absence of a 3.5 mm audio jack. Fast charge supported. Compared with the first generation, the main camera has improved – the 12-megapixel Sony IMX386 module is not the ultimate dream, but due to the presence of 4-axis optical stabilization, the picture has become noticeably clearer and more detailed.
Honor 10
Learn the price of Honor 10
After many months of waiting, the popular Chinese brand Honor officially introduced its new flagship smartphone Honor 10 in mid April. -inch display with an aspect ratio of 19: 9 (1080 × 2280 pixels) and a notch in the upper part. At the same time, the device has a serious stuffing: the flagship HiSilicon Kirin 970 chip with an artificial intelligence module, supplemented by an impressive 4 GB of RAM, is used as a processor.
The main camera is represented by two modules at 16 (color) and 24 (black and white) MP. 24-megapixel front-facing sensor with portrait shooting Both cameras actively use the AI ​​system to automatically correct and adjust photos. Honor 10 is also equipped with a 64/128 GB drive (without expandability), a 3400 mAh battery with fast charge support (50% in 25 minutes), an ultrasonic fingerprint scanner under the display, AK4376A DAC and USB Type-C port. Of the software features implemented surround technology Huawei Histen. Supports video recording at 2160p.