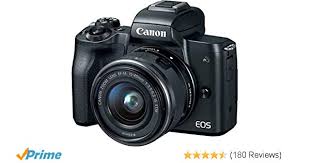 If you are thinking of making a jump to a camera of superior benefits to the one you have because you feel that it falls short, that you lose things and that you can take advantage of some with more advanced benefits, you should know that everything does not end in the DSLR or what we commonly know as SLR cameras.
If you have not heard of Evil (or CSC) cameras yet, I recommend  this article  that will give you a general idea of ​​the type of camera we are talking about. As well as its advantages and disadvantages compared to other types of camera such as compact or SLR.
In general, however, I will tell you that they are more advanced performance cameras than a compact one,  without a mirror , with  larger sensors ,  interchangeable lenses  and smaller size and more  compact  than that of SLR cameras. Within the wide range offered by these cameras in terms of quality and price, we cannot say that they are better or worse than any other, because it always depends on the model, the comparator and, above all, on what each photographer looks for in a camera . What we can assure is that they are treading hard and increasingly with more improvements, more accessories and more brands that add to this boom of the EVIL. Here I leave a list of some of the best you can find today, of different range and price, with its general characteristics and approximate price.
1. NIKON 1 J5 (MARIO'S FAVORITE)
If you are looking for a light and simple camera, but with very good image quality, this can be a great option. In addition to being one of the most compact on the market, owning a WIFI system, a fast and efficient approach thanks to its hybrid system, touch screen and an included kit objective, its price today makes it very appealing to those who cannot Disburse according to what amounts.
These are some of its  main features :
Image sensor: CX, CMOS, 13.2 mm x 8.8 mm, 20.8 MP
WIFI and NFC connectivity
Weight: 231 g (body only)
ISO sensitivity: 160 to ISO 12800
Built-in flash
Auto focus: Hybrid autofocus (phase detection AF / contrast detection); AF assist light and 171 focus areas
Shutter speed 1/16 000 to 30 s in steps of 1/3 EV; Bulb option Note: Bulb ends automatically after approximately 2 minutes
Dimension: approximately 98.3 x 59.7 x 31.5 mm
Burst shooting up to 20 fps with continuous autofocus
4K video
3-inch flip-down touchscreen with 1,037,000 points
You can get to know her a little better here and, if you are interested in this series of Nikon cameras, Mario dedicated an article  here , check it out  .
You can get it on Amazon for  (price not available at this time)
TWO. 
 FUJIFILM X-A3
A camera with a beautiful retro design, with a touch screen and folding up to 180º (allows selfies), with WIFI connectivity, good image quality thanks to its 24.2 MP APS-C sensor, easy to use and, therefore, Ideal for enthusiastic fans. And with good value for money.
These are some of its  main features :
23.6 mm x 15.7 mm CMOS sensor (APS-C) with primary color filter.
Effective pixels 24.2 million pixels
WIFI connectivity
Tilt 180º 3 ″ LCD display (920,000 pixels)
Image Stabilizer
Continuous shots: Approx. 6.0 fps
ISO sensitivity 200-6400
LCD monitor: 3.0 inch touch and tiltable 180º
Manual opening flash (Superintelligent Flash) Guide number: approx. 5 (ISO100m)
Weight 290 g
You can find it on Amazon for about 700 euros .
3. SONY A6000
A small large camera of no less than 24 MP and APS-C size sensor which, consequently, highlights its outstanding image quality, with a quick focus of the best and improved compared to its predecessor and with very good quality price. Currently there are two superior models that improve especially the video, but that shoot the price a lot. The A6300 can get by  (price not available at this time) and A6500 by  (price unavailable at this time) .
Here are some of its  main features :
CMOS sensor Exmor APS-C (23.5 x 15.6 mm)
24.3 MP resolution
1/4000 shutter speed
Auto-focus hybrid with 179 points with phase detection and 25 contrast
ISO sensitivity 100 to 51200
Wi-Fi® and NFC connectivity
3 " 921,600 dot LCD
You can find it on Amazon for  (price not available at this time)
4.  
PANASONIC LUMIX DMC-GX80
A good option if you like street photography because, its image stabilizer, its speed of focus and shooting, its compact size or its good quality as well as a very good value for money, make it an option to have in account.
16MP Live MOS sensor with primary color filter
Image stabilization system: Image sensor offset type (5 axes)
Built-in flash and hot shoe to add an external one
No low pass filter
4k video
WIFI connectivity
Built-in optical viewfinder LCD Live View Finder (2,764,800 equivalent points) and coverage approx. 100%
Contrast focus
ISO sensitivity: 100 to 25600
Built-in flash
Weight: 460 g
Dimensions (W x H x D): 122 × 70.6 × 43.9 mm
You can find it on Amazon for  € 428.90 .
5.  
FUJIFILM X-T2
A camera not suitable for beginners but rather for advanced enthusiasts, high image quality and sharpness, robust, sealed body, fast and with no less than 169 focus points. This are just some of its features. Of course, you will have to scratch your pocket. Then I tell you, but first its main characteristics.
Image sensor: X-Trans CMOS III 23.6 mm x 15.6 mm (APS-C) with primary color filter.
Effective pixels: 24.3 MP
Sensitivity: ISO200 to 12800 (expanded ISO100 / 25600/51200)
Weight: approx. 457 g
Image Stabilizer
Focus type: Intelligent AF system (TTL contrast AF / TTL phase detection AF)
LCD monitor: 3.0 inches, aspect ratio 4: 3 (2x) of approx. 1040k of points
Viewfinder: 0.5 inch, OLED color viewfinder approx. 2.36 M of points Coverage of vision area in front of the capture area: approx. 100%
Dimensions: 132.5mm (W) x 91.8mm (H) x 49.2mm (D) (min depth 35.4mm)
Video recording: 4k
You will find it on Amazon for  € 1,464.47 .
Another good option, with a very good value for money and more affordable, is its previous model, the Fujifilm X-T1, which you can get for  € 724.95 .
6. OLYMPUS OM-D E-M10 MARK III
Beautiful retro design, compact, lightweight, small, with a flip and touch screen, with image stabilization, agile in focus and video with 4k resolution, as well as WIFI connectivity.
Here you have its main features:
Image sensor: Live MOS 4/3 ″ with 16.1 million effective pixels
Focus system: High-speed AF (Contrast detection / with 121-point AF)
Shutter speed: 1/16000 – 60 s, Live Composite, Live Bulb
Viewfinder: Resolution: 2.36 million points and a 100% field of view
Image Stabilizer
Burst Shot: Approximately 8.6 fps
Shutter speed: 1/4000 – 60 sec (in 1/3 EV steps)
Folding LCD monitor – Touch screen 7.6 cm / 3.0 »(3: 2)
WIFI
Built-in flash
Dimensions: width 121.5 mm, height 83.6 mm, depth 49.5 mm
Weight 410 g (battery and memory card included)
You can get it on Amazon for  € 659.00
7. CANON EOS M5
A commitment by Canon to immerse itself in the world of mirrorless . This camera of style and performance very similar to its SLR but much smaller and versatile, will not leave indifferent to the demanding fan. With its 24.2 MP CMOS sensor, its flickering touch screen, customizable dials, electronic viewfinder, robust design, with a good dynamic range and adapter for use with Canon EF series lenses, it is an option that, if It is within your reach, you deserve to give it a thought :-).
Main features:
Image sensor: 22.3 x 14.9 mm effective 24.2 MP CMOS
Focus type: Dual Pixel CMOS AF system. Phase detection pixels built into the image sensor and 49 AF points
Shutter speed: 30-1 / 4,000 s
Sensitivity: Auto ISO (100 – 25,600), 100-25,600 in increments of 1/3 of a point
Viewfinder: OLED electronic viewfinder (type 0.39) of approx. 2,360,000 pixels and 100% coverage
Display: 8.0 cm (3.2 ″) ClearView II LCD Touchscreen (TFT). 3: 2 format. Approx. 1,620,000 pixels. Capacitive electrostatic type. Folding up to 85 degrees up and 180 degrees down.
You can get it on Amazon for  (price not available at this time)
8.  
OLYMPUS PEN E-PL9
A camera with a very attractive and careful design, solid but at the same time light, comfortable and easy to use. It is without mirror with 180º folding screen, and touch screen, WIFI, fast and with a great image quality.
Image sensor: 4/3 »Live MOS sensor with 16.1 MP
Focus system: AF by contrast and with 121 focus areas
Sensitivity: ISO 200 – 25600
Shutter speeds: 1/4000 – 60 sec (in EV steps of 1 / 3.1 / 2 and 1)
Shooting Burst: Approximately 8.6 fps
Record in 4K
Image Stabilizer
Monitor: Folding LCD – Touch screen Tilt angle 80 ° (up) 180 ° (down) Screen size 7.6 cm / 3.0 »(3: 2) Resolution 1,037 1 000 points
WIFI
You can find it on Amazon by € 679.90
9. 
PANASONIC LUMIX
  DC-GX9MEC-K
An ideal mirrorless to enter (and stay) in the world of photography. A super light camera, beautiful retro design, WIFI, contrast focus, 180º tilt screen and excellent value for money.
20.3 MP Live MOS sensor
ISO 100 sensitivity (Extended) 25600
WIFI and Bluetooth
5-axis image stabilizer
Burst up to 30 fps
Dimensions (W x H x D): 124 x 72.1 x 46.8 mm
180º folding LCD monitor
Contrast autofocus
4K video recording
Weight: 450 gr
You can find it on Amazon for € 861.99
10. SONY ALPHA 7 II
This EVIL will not leave indifferent those who are lucky enough to try it. A full frame camera , fast, with great image stabilization thanks to its 5 axes, compact, robust, and great image quality thanks to its sensor and its 24 MP. Definitely a commitment to everything high for the advanced amateur.
Image sensor:  35mm (35.9 x 24mm) full frame, Exmor R® CMOS sensor with 42.4 MP
ISO sensitivity: ISO 100-25,600 expandable up to 50 to 10,400
Fast hybrid autofocus with phase detection in focal plane with 399 points
OLGA XGA (color) 1.3 cm (0.5 type) electronic viewfinder with 2,359,296 points with 100% coverage
5-axis image stabilizer
Dimensions: (W x H x D) 126.9 x 95.7 x 60.3 mm
Weight: 582 g
You can find it on Amazon for  (price not available at this time)
And so far this selection. I hope that among this Top 10 of EVIL cameras you will find one that suits you and your budget  .
And, above all, I hope this article has been useful to you, if so, do not hesitate to share it with someone else that you think can help you, on Facebook, Google+ or Twitter and, as always, thank you!