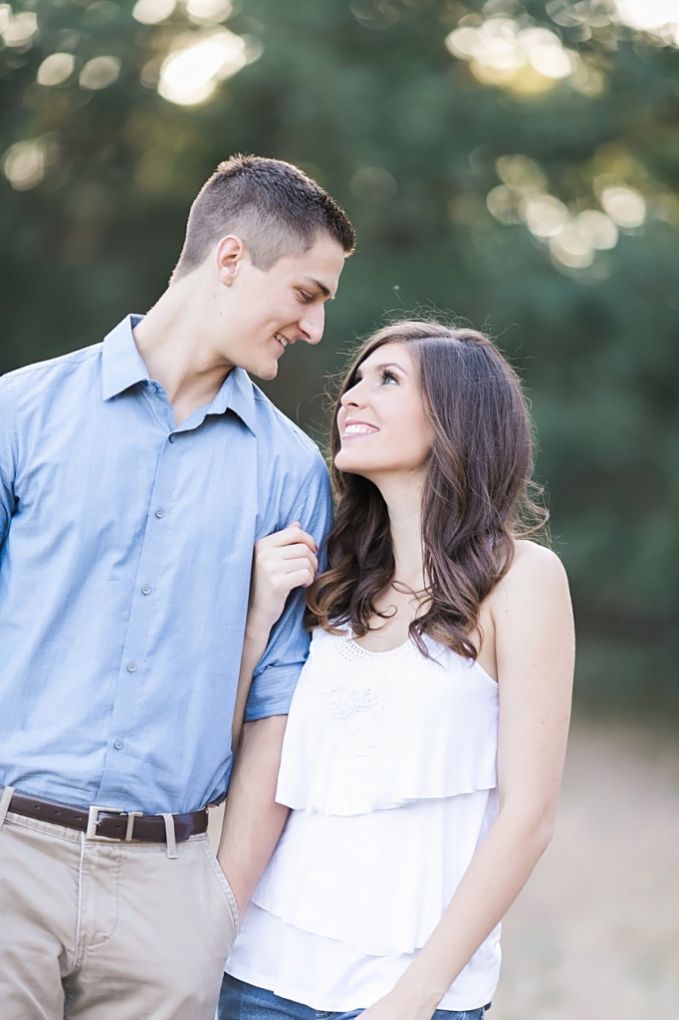 Mario's Note: True to his Thursday appointment, one more week Vicente Nadal brings us tips and tricks that will help improve your photographic results. Today the thing is about couples photography.
Whether it is to do a favor to a couple of friends, or to start giving your first steps in couples photography, it may be difficult for you to introduce yourself in this subsection of portrait photography. So the idea of ​​today's article is that you can, right now, produce photographs of couples that leave your friends with their mouths open.
The main thing to take pictures of a couple is to capture their complicity, their looks, their good vibes, the happiness they give off when they are together, etc. That happiness and joy must be reflected in the photographs and this is when these little tricks will help you.
You are ready?
SESSION PREPARATIONS
Any photo shoot worth its salt must have a minimum of preparation. Make an appointment with the couple to agree on the terms of the session. This preparation appointment will help you in two fundamentally things:
You will improve the empathy and communication you have with the couple.
You will have a more professional recognition that will make them trust you and be advised.
In that conversation you have to agree in detail with the couple the following elements:
1. The style of the photos . It allows you to specify with them and know what their tastes and preferences are. It can also influence the rest of the decisions. By the way, as a good photographer you must be able to adapt to the taste of your customers (or friends). You should make them portraits that they mainly like. That they are of your personal taste or not that would already be something secondary.
2. Session location. If they are romantic photos there will be more suitable places, if they are more informal photos there will be others that are better suited.
3. The schedule , because it is essential to have a good light. Except at noon because of the shadows produced by the sun, almost any time can be good but if you want to take more interesting photos in the open field or on the beach, the sunrise or sunset times are the best . To help you plan your schedule I recommend this article that presents some apps for outdoor photography
4. The costumes, not only because in a certain way it affects the style, but also for the comfort to do certain poses or the possibility of changing clothes once or several times.
5. Complements. They are a fundamental element to make a difference. Carry a folding chair, a blanket to sit in the car's trunk, a large snack basket with some glasses and a sparkling bottle, etc. These are some examples of elements that can help you to finish giving that different touch to your session. Here you can include personal elements of the couple, objects that have been given to each other or that remind them of a special moment in their life.
6. If you have to move to another place you have to plan well the mode of transport and the time you need to get to the place of the session and to return in time for other commitments you may have.
With this talk with the couple you should have everything well planned for a successful session, now only the day of the photo shoot has arrived.
The day of the session just before starting it is good to make a quick review of the work plan with the couple , in what order the photos, the scenarios, the changing rooms, etc. will be made.
Above all, it is very important that you give good humor and joy, you will spread it to the couple and that is always very positive for the photographic result.
THE BIG DAY HAS ARRIVED
During the photo session you must respect the style agreed with them but, in addition, you must have several types of photos that will give you variety:
1. Stolen photos. In other words, photos not inns, snapshots, taken completely improvised. To achieve these photos you have to be attentive, with the camera pointing while the couple talks animatedly or plays. Have a lot of patience to capture that special photo.
2. Photos posed. For this, it is best that you take some sketches and sketches of poses to copy … yes, copying is allowed and nothing happens.
3. Intimate photos. They are those photos in which the looks or gestures are more personal, photos in which the couple seems to be alone and totally absent from this world.
To have this variety of photos you are the conductor, you must direct them. It is best that you mix moments of improvisation with time of perched. In this way you modulate the stress you can cause them with your instructions.
Here are some complementary tricks that will help you achieve your goal more easily:
Tell them to play, chase each other, throw water or tickle each other. There are many games that can be done as a couple to cause a smile or a laugh. That happiness of a good moment is captured in the photograph and they will endure in time how well they had fun
Have romantic things said in your ear, first one and then the other, like that for a while. If they do it sincerely, their mood will be wrapped in that intimate love they share and you can achieve some intimate and credible photos. Sometimes, they can feel blushed by your presence or cut, they will start laughing, and there you throw yourself to capture a few snapshots, thus having the previous trick achieved
When you pose them, do not force them like a puppet to adopt a position. Let them make an interpretation of the pose themselves, feel comfortable. If you see them forced, they are not comfortable, do not take the picture. Tell them the truth and do something else.
TO END…
Above all, patience is very important both to achieve those photos you are looking for and to provoke the situations you need. The first photos will surely not be good, it is logical, the couple is entering situation and you are testing the ground, learning how they move and what gestures or faces are real and not forced.
As for the composition of the poses I also recommend that you read this article about the creativity of risky frames . It can be useful for you.
You can also buy the "Posing App" app (for iPhone and Android ) that has many pose schemes for couple photos, it only costs € 2.29. Or look for inspiration on Pinterest.
I hope that this series of tips and tricks will be useful to you when putting them into practice. Because it's about that, of "putting into practice." Everything you read will be useless until you practice it.
Enjoy