Photography has historically been used as a means to inspire and influence people through the message that they carry implicitly. This is why, around 1920, the big brands, understanding the impact that photography had on people, decided to use it as a means to promote and direct consumption, through advertising.
Since then, photographers have been experimenting and specializing in this new branch of photography, which saw the light of day in that context and which today, thanks to advances in technology, continues to be a fertile field full of opportunities for you to start experiment and show the fashion world what you are made of.
Becoming a recognized fashion photographer is not an easy task, but here is a guide for you to start walking this winding, but not impossible path, on the right foot.
WHAT IS FASHION PHOTOGRAPHY?
Fashion photography is not just a model posing in a dazzling dress, but it is a set of elements related to clothing, accessories, jewelry and makeup, with which as a photographer, you will have to work to give them an entity.
Over time, fashion photography has evolved and developed its own aesthetic, where clothing and accessories, without ceasing to be the protagonists, are usually accompanied by stories, places and exotic environments prepared by the photographers. to achieve that entity.
Fashion photography's main purpose is to sell products, so being aware of the latest fashion and business trends will be essential. As a professional, you must capture the demands of designers, artists and brands to be able to translate them into photographs that manage to unite the commercial with the artistic and thus cause the desired impact.
In this type of work, you must demonstrate and exploit to the maximum: your creativity to prepare the scene and all the technical knowledge about portraits , composition , lighting and retouching , that you have been acquiring from the Photographer's Blog. Don't worry, you can always read them again to refresh your memory.
TYPES OF FASHION PHOTOGRAPHY
As I said before, in fashion photography, it's not all tanned models walking down a catwalk, since it also encompasses other photographic disciplines such as:
Campaign photography: it consists of taking very varied photographs that manage to express the concept and image of the brand. Managing to convey this concept clearly and throughout the entire photographic production will be key to its success. To do this, you must develop the campaign idea together with the client in the most creative way possible, plan how it will be carried out, with what aesthetic and human resources, in what place, and of course, make it a reality. These types of projects usually demand a production team that manages to cover all the areas to be taken into account, such as: premises, selection of models, necessary lighting, permits and any other type of elements that may arise during the production process. the same. Later in the post, I will talk about this topic.
Product and catalog photography: this type of photography can be either photographing each of the products individually in a studio or with a light box, or with a more elaborate idea, where the aim is to convey a concept or tell a story by highlighting the accessories in question. This type of photography includes: shoes, handbags, jewelry, bijouterie, perfumes, hats, scarves, and all those products and accessories that stores offer you, even if you don't have the remotest idea what they might be used for.
Design photography: this branch includes both design photography, as well as architecture and decoration photography. As it is already a constant in fashion photography, the communion between aesthetics and advertising is essential. Let's not forget that with the photos, the client wants to sell products.
Photography for editorials: these are productions that are made for fashion magazines, supplements and catalogs. Magazines cater to brands and live from them. When they put together the notes or reports, if the advertising agencies do not send the photographs for them, the publishers usually send a photographer from their staff to take them. It is important that magazines and publications know about your work, because if they do not have a photographer from their staff available to do the session, you can be that extra camera they need.
Fashion Show and Event Photography: Fashion shows are an excellent opportunity for you to begin your introduction to the world of fashion photography. Covering parades and events will allow you to have a portfolio of photographs that you can then present to different agencies and thus gain popularity. These types of events can kick start a career as a professional fashion photographer.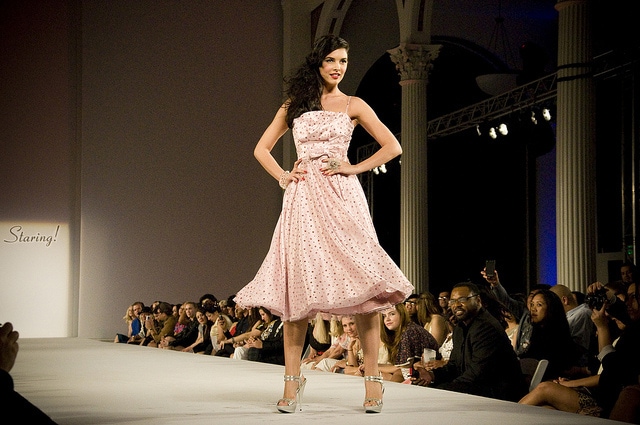 WHO CAN BE YOUR CLIENT?
Although it is difficult to enter the world of fashion photography, it is far from being an impossible mission. Today, in the age of the Internet and Social Networks, there are more and more opportunities that are presented waiting for someone who knows how to exploit them.
Product of the impact that social networks have on people's lives and how they consume information, fashion photography has taken a leading role for brands seeking to position themselves in them. Almost any business, regardless of its size, uses such networks as a means to publicize its products.
Fashion photographers take photos that are mainly used in advertisements, such as illustrations in magazines, posters and brochures, or on the internet, and given the growing need for companies to exploit these new communication channels, you are in an excellent situation to launch yourself. to the market and start offering your services.
Here is a small list of potential clients so that you can outline your strategy to address them:
The final consumer: the client requires professional quality photographic material, called Book, to send to advertising agencies and thus be able to offer their services. In this way, you will not only be able to make yourself known among consumers, but also among the agencies themselves.
Small and medium-sized local stores : that do not have the budget to commission an advertising campaign from a specialized agency and that require a professional to make their products known.
Independent fashion professionals: like small stores, to offer their designs, they need to have a catalog to upload to the Internet or send to their customers.
Advertising agencies: they require a wide variety of photographs, where large work teams take care of lighting, artistic elements, etc. It is a very specific type of photography, where the circuits where you must move are usually very closed, so it may be difficult for you to enter at first, at least until you gain more experience or are more recognized.
Event organizers: they may require your services to take pictures at parades and events, and then present them to advertising agencies, which are usually the recipients of such work.
Magazines and publications: as I mentioned before, these cater to brands and live from them, which is why they constantly require photographic material to assemble their reports and notes.
Keep in mind that a satisfied customer will tell an average of 7 acquaintances how good the experience with you as a photographer has been, so they will become potential customers. But, make sure you do your job well, because if the experience were to be negative, it is likely that you will tell many more people about your traumatic experience.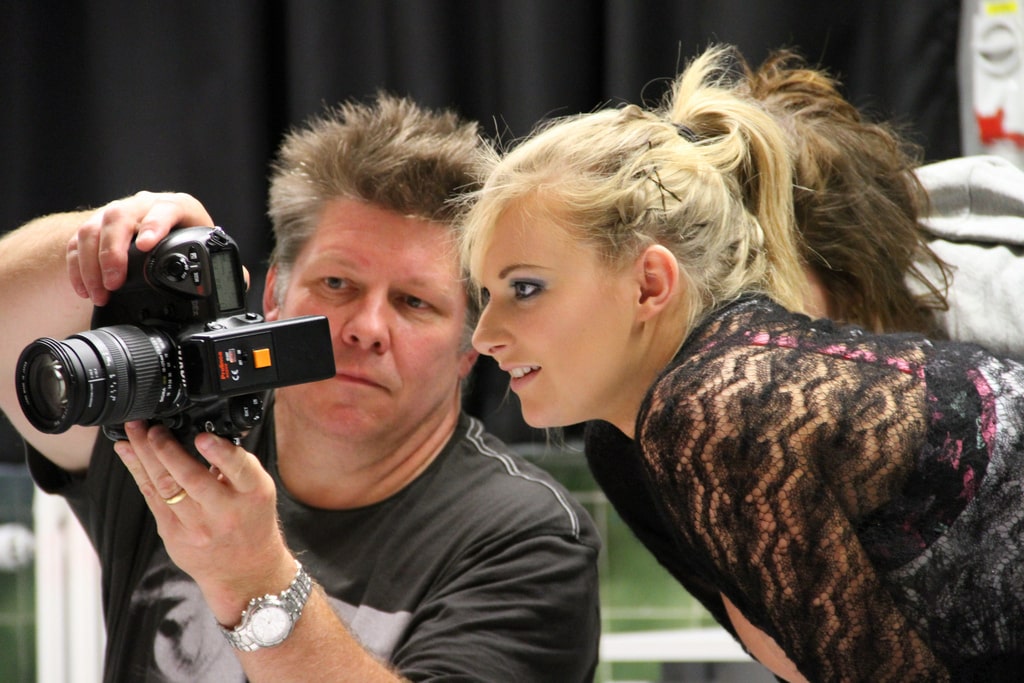 SERVICES YOU CAN OFFER YOUR CLIENT
Production: it is necessary that you analyze together with the client where and how the production is going to be carried out, in order to define the concept of the project. To the extent that you manage to capture what the client expects from him, the better prepared you will be to satisfy him.
Location: the place where the fashion production is going to be carried out is essential for its result. It is not the same to organize an outdoor session, than one that requires a photographic studio. Likewise, don't worry if you don't have your own studio yet, there will be time for that. Meanwhile you can rent a fully equipped professional one.
Lighting: if for photography itself, light is essential, for fashion photography it is much more so. You must demonstrate your skills in managing lighting and make the most of your technical knowledge for it.
Digital retouching: whether you like it or not, photo retouching is commonplace in fashion photography. If you are not familiar with photo editing software and retouching techniques, I suggest you try to recruit someone who is.
WHAT DO YOU NEED TO START PRACTICING FASHION PHOTOGRAPHY?
Know the sector and competitors:
Fashion photography is a very competitive sector, where only the most creative manage to be recognized, becoming a brand themselves. A good way to understand the environment in which you are about to start is to search the Internet. "Fashion in Madrid" "fashion photography in Valencia", etc. They can be some of the search strings that you can use to give you an idea of how the sector is made up in the place where you live, who are the referents, what stores are there, the events that take place, and thus, take a real Dimension of what your clients, models and main competitors can become.
Previous knowledge:
As I mentioned before, fashion photography will test all the knowledge and techniques that you have incorporated up to now, and will lay bare those in which you still need to specialize a little more. As I mentioned before, there are 4 major fields in which you should specialize if you aspire to go far in this sector, with all that they imply:
Light management indoors and outdoors.
Composition techniques.
Digital photo retouching.
Pictures.
Do not despair, you will always have time to read and train yourself, but no matter how much theoretical knowledge you study, if you do not put it into practice, you will not be able to really incorporate it. If you have time, you can always sign up for a master's degree or specific course in this branch of photography.
The minimum team:
Each type of fashion photography will require specific and high-performance equipment if you want to achieve professional results. But since at this moment you are surely starting out in this beautiful discipline, I leave you with a minimum list so that you can start doing your first jobs:
SLR camera with a good level of noise tolerance.
A wide travel lens that allows you to cover many possibilities in principle such as an 18-70, a telephoto lens and a 50mm for bright portraits (f1.8 or less) .
An external Flash .
Tripod and ball joints that allow both stability and flexibility.
Spare batteries.
Fashion photography pushes the limits of the performance of photographic equipment. If you pay attention, most of the photographers who do this have two cameras on top, wide angle, monster telephoto lenses, several external flashes, among others. But to get high, you have to start with the first steps. With patience, dedication and perseverance, you can have that and much more.
HOW TO TAKE YOUR FIRST STEPS?
As in all branches of photography, the best way to learn it is by taking photos. To do this, you can:
Attending events and parades : they are an excellent opportunity to start inserting yourself in this discipline, make contacts and make yourself known.
Make exchanges: you can offer your services for free to small stores without a budget that need a photographer to carry out their campaigns. You put the camera and they put the clothes.
Take advantage of your friends and relatives: you can ask your loved ones for some favors in exchange for making them feel like models for a day.
TFCD (Time for CD): the term refers to photographic sessions where the photographer and the model carry out an exchange in which both benefit. The photographer thus obtains a model, in exchange for delivering part of the photos taken during the session. It is a very good way to gain experience without spending a single Euro.
WHERE TO GET INSPIRATION?
Fashion also influences the photography of this. There are times when photographs with flatter lighting from a flash are sought, in other periods a more pin-up aesthetic is sought, in black and white, more dynamic, with more or less retouching, more charged or more minimalist. Keeping an eye on new trends will help you stay on top of the wind.
Creativity can be enhanced through the consumption of information related to fashion. Here are some places where you can start to get inspired:
Fashion Magazines: In any magazine kiosk you will find an infinite number of fashion magazines that you can buy to analyze the trends, the most used plans, the locations, the compositional elements, etc. Vogue is the benchmark in this area.
Fashion Photography Books: One of the best places to look for inspiration of any kind is a good bookstore, and fashion photography is no exception. If you run into one on your way, see if they have Vogue's The Editor's Eye which is about the role of female editors in choosing which photos to publish.
Internet : in the network there is usually an infinite amount of material and information available for those who are willing to look for it. It is enough to put the word fashion in a search engine , so that it returns an infinite number of websites and photographs so that we can analyze them and not to mention social networks such as Flickr, 500px, Pinterest, etc.
Analyze previous campaigns: Knowing what has not been done before will allow you to approach a job in a different way and will make it possible to exploit it to the fullest. Nobody wants to see a repeat campaign.
Reference photographers : There are photographers who are constantly imitated by the majority, here are some of the most influential in their time.
classics:
Edward Steichen
Horst P. Horst
Cecil Beaton
Irving Penn
Martin Munkacsi
Louise Dahl Wolfe
Richard Avedon
Contemporaries:
Helmut Newton
Herb Ritts
Terry Richardson
Annie Leibovitz
Patrick Demarchelier
steven meisel
mario testino
David LaChapelle.
The competition is great, today there are more and more photographers who are beginning to explore new areas, so constant training and the study of new trends is key to succeeding in this market. Going to events, building relationships, training your eye, being efficient and responsible will be the keys to your success.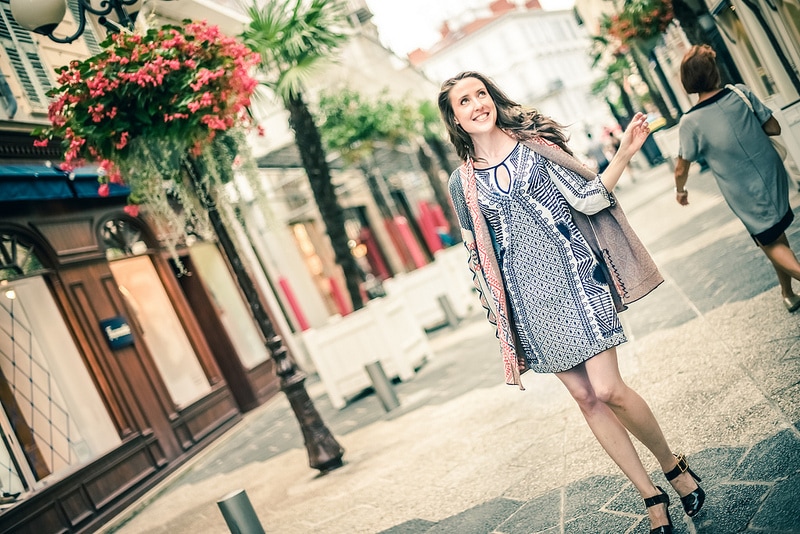 HOW TO MAKE THE PROFESSIONAL LEAP?
At first, you may manage only to do certain jobs. But as your reputation grows and you win new and bigger clients, not only will your income increase, but your responsibilities will increase as well. When this happens, I recommend that you set up a work team, in order to cover all the needs that your clients may have, in the best possible way. Having a work team will allow you to concentrate on what you do best, take photos.
When it comes to facing a job as a team, the possibilities of services to offer multiply, allowing many more areas to be covered that would be impossible for a single person, increasing benefits and increasing creativity. Not only will you be able to take and deliver the photographs, but you will also be able to take care of:
Define the idea and the message.
Define the style and aesthetics.
Select sites and venues.
Prepare the castings, choose the models and prepare them.
Carry out all photographic production.
Creation and delivery of the catalog.
Diffusion in different media.
Trying to capture the entire campaign, deliver the finished product, and broadcast it like agencies do, will allow you to take on bigger campaigns, generate more profit, and greatly increase your reputation.
AND NOW YES, 12 TIPS TO GET STARTED IN FASHION PHOTOGRAPHY:
Observe the work of others: take your time to analyze the work of other photographers, how they convey concepts, how they work with light, what elements are included in the scene, what kind of framing they use, etc. This type of photography has a very particular style, so observing the work of others will help you develop your own.
The concept works well: what makes a campaign stand out from the others is the message that the photographs manage to convey. The location, the attitude of the model, the arrangement of the elements of the scene, the composition of the frame, are important but can go unnoticed if the story is not transmitted. be simple.
Exploit the outdoors: since at the beginning you may not have the necessary infrastructure, I recommend that you make the most of the possibilities offered by the outdoors with their settings and the varied light conditions that the environment offers.
Rediscover locations: a good way to do it is to visit all those places you go through every day, but this time paying more attention to detail. An old café or an exotic corner can be the setting for your next job.
Be careful when dealing with the model: the most important thing is to earn the trust of the model. Let him move freely, ask him what you need and you will achieve incredible looks and poses. It may be that at first, you don't know very well what to ask for, but don't worry, since that is gained with experience. In the meantime, let him develop freely, while you gain confidence and ask him for what you need.
Get ready for the retouching: as I told you before, regardless of whether or not you agree with retouching the photos, knowing how to do it and being good at it will be key. If you are not yet familiar with this discipline, I recommend that you start seriously thinking about specializing in it.
Organize your work: planning a job, how it will be carried out and what elements you need to do it, will save you more than one headache and make a better impression on your clients. Improvising when performing a session can lead to disaster.
Turn criticism into improvement: a criticism can quickly become an opportunity for improvement, if you are open to receiving it. Ask people what did you not like about this photograph? it predisposes her better to give a more honest opinion, and it will predispose you better to accept it. Be humble.
Never forget the purpose: always keep in mind that the objective of fashion photography is to sell products. Beyond the concept and trends, make sure the clothes, accessories, and makeup match and look good. It is useless to have the most beautiful model, the best lighting, a great place and a well-defined concept, if the products do not look good.
Manage enthusiasm: every new challenge generates great expectations when projecting how you are going to face it. Try not to consume all your energy planning how you plan to insert yourself into this new world and leave some enthusiasm, which will be very necessary, to make it a reality.
Stay on the move: The world of fashion photography is very dynamic and constantly changing, so staying up to date and on top of the latest trends will be key. You will not become known in this branch if you wait in the armchair of your house for Armani to call you for her next campaign. "When inspiration strikes you, may it find you working."
Learn to sell your photos. Sometimes you will move by commissions, but there are other ways to sell your fashion photos. In the link we tell you in detail.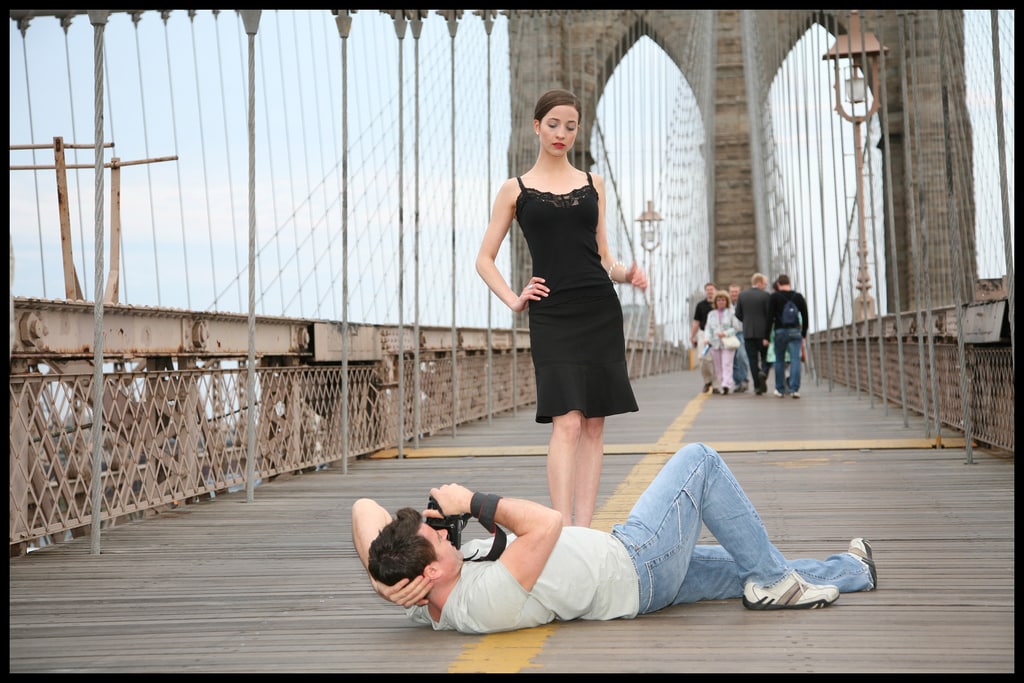 "If a picture is worth a thousand words, a good photograph can leave us without them."