If you're about to buy (or give away) a compact camera, this mega-guide is for you. In it I recommend the best compact cameras that as an amateur photographer you can buy at this time.
WHAT IS THE BEST COMPACT CAMERA?
The ones in this article are, in my humble opinion, the best compact cameras. Below I explain what has caught my attention in each of them and what makes them the "best".
The criteria that I used for the following selection was both my experience as a photographer, and the possibility that we have from this means of testing many camera models that the brands send us. This has allowed me to form an idea over time regarding which are the compact cameras that give the best results at a photographic level. Don't expect to find the latest news or cameras fresh out of the oven. In this guide, what you will find will be the "crème de la crème" of compact cameras.
An important fact: it is not enough that a compact digital camera seems good to me personally. For this reason, the 10 best compact cameras that you will find in this guide all have a very high general rating from the users who have used them. They all have 4 stars (out of 5) on Amazon, at least.
If you decide on a compact camera on this list, you may be interested in purchasing it through Amazon. In my humble opinion, it is the store that offers the best price while maintaining a level of guarantees, customer service and returns that I have not seen so far in any other store.
BEFORE YOU BUY YOUR NEXT COMPACT CAMERA
When it comes time to buy a new camera, you should not lose sight of some issues that I find important:
What use do you plan to give your compact camera? The benefits of your future compact camera will depend to a large extent on the use you want to give it. Being very clear about what you want will help you focus on those specifications that you consider essential for your next camera.
Beware of deception: It is known that stores and manufacturers have an incredible ability to make us believe things that are not entirely true. This is already saved by us with this careful selection that includes only compact cameras of proven quality and utility.
All the cameras that appear in this mega-guide have passed our rigorous scale of quality criteria. The digital compact camera you are looking for is waiting for you below.
In addition to indicating the strong points of each of these compact cameras, I will also leave you a link where you can buy the camera at a good price.
Without further ado, let's find out.
TOP 10 BEST COMPACT CAMERAS
Here I leave you what, from my humble point of view as a photographer, are the 10 best compact cameras of the moment . (Yes, I regularly update this article so the information you will find below is very up-to-date.)
PANASONIC DMC-TZ70: THE MOST ECONOMICAL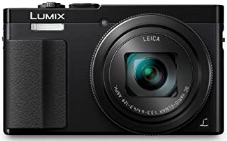 Equipped with Leica optics (one of the best optics on the market), a powerful 30x optical zoom (30x), rare to find in a compact of this size, the Panasonic Lumix TZ70 pampers its owner with all the features that a compact camera today has to have: Wi-Fi connectivity, very useful to connect the camera with the mobile, for example, and see in real time what is being photographed with the camera from the mobile. Full HD and slow motion video recording or its built-in image stabilizer make it one of the best compact cameras to consider .
If you are looking for a good balance between price and performance, this is your camera. Right now the Panasonic Lumix TZ70 is costing around 300 EURin photo shops.
By the way, for something else you can switch to the Lumix TZ90 that incorporates an articulated and touch screen, more pixels, focus points and autonomy, among other improvements ( available here).
OLYMPUS TOUGH TG-6: THE BEST UNDERWATER COMPACT CAMERA
Can you imagine a compact camera for your day-to-day life that can also accompany you on your aquatic dives? Well, the Olympus Tough TG-6 is the best compact underwater camera of the moment.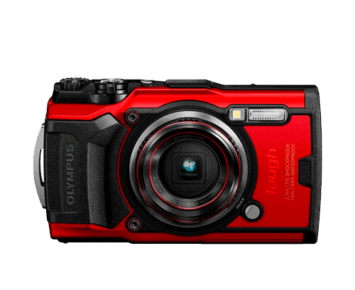 It is also resistant to cold (-10º), falls and dust, so if you are looking for a companion for extreme adventures this is your camera.
Allows you to do macro photography, it has a bright f/2.0-4.9 lens, a focal length of 25-100 mm, 3″ screen, 4K video recording, Wi-Fi to transfer your photos directly to your mobile and publish them instantly and an electronic compass so you don't get lost, among many other functions such as scene modes or artistic filters.
Get this compact underwater camera for about 500 EUR approx ..
PANASONIC LUMIX GX80: THE EVIL THAT LOOKS LIKE A COMPACT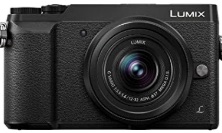 Imagine having in your hands a tool with 16 megapixel resolution (enough for amateur use), a 3-inch tilting screen, not one or two, but 5-axis optical stabilizer (for ultra-sharp photos), and the possibility of shooting your photos in RAW format, the same format with which professional photographers shoot, not to mention the possibility of recording video in 4K.
Can you imagine?
This has a name and it's called the Panasonic Lumix GX80, a true beast, practically a professional SLR camera in a compact body, while retaining the possibility of interchanging lenses, as if it were a true professional SLR. And although technically it is not a compact, we have included it here for all these characteristics and because with this lens that the one in the example has, it is practically like carrying a compact .
The Lumix GX80 is the perfect camera for the user who is looking for the latest, both photographically and for those video shots, which you will get in true 4K.
If you are a selfie lover, or have children/friends/family, its rotating screen makes it ideal for family photos and self-portraits.
In short, if you are looking for power, the Lumix GX80 is your camera. Right now it is available on Amazon for approximately 400 EUR
SONY RX100M3: THE MOST RELIABLE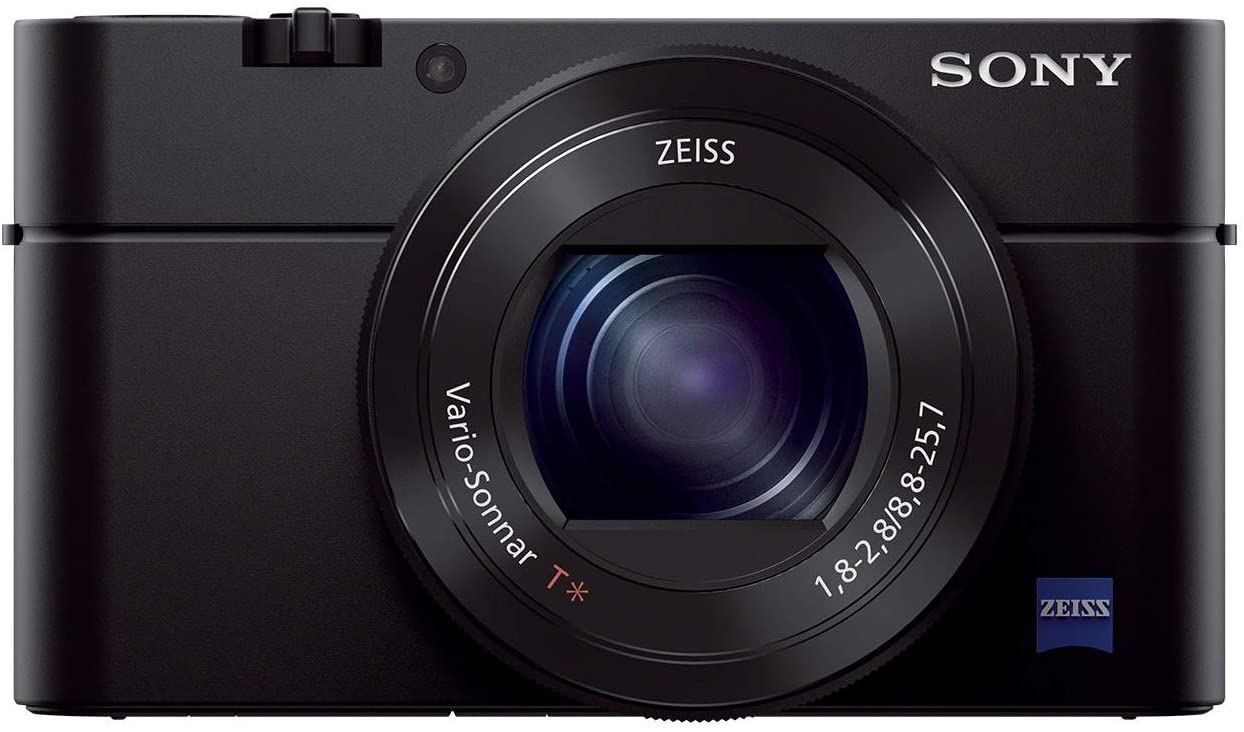 The many years of experience and the enormous commitment that Sony has always shown towards the compact market have made it one of the largest manufacturers of this type of camera.
One of Sony's "jewels" is the RX100M3, one of the few compact cameras with an f/1.8 lens aperture and image stabilizer, two key features in photography and with which you can capture incredible light-filled photos with a level of sharpness rare to find in this class of "pocket" cameras.
The Sony RX100M3 also boasts a 20-megapixel resolution, a 3-inch 180º tiltable LCD screen ideal for vlogging, Full HD video, Wi-Fi and NFC and all the other features we could expect from it.
This compact has been around long enough to earn the title of reliable . Add the more than 1,000 opinions with a rating of 4.3 out of 5.
Its price is somewhat high but sometimes you could find it on sale. Currently around 600 EUR, money very well invested if what you are looking for is a camera for portraits or family photography.
CANON POWERSHOT SX620 HS: TO POINT AND SHOOT
If you want 4K videos, this is not your camera. But if you want something easy, simple and with which to obtain good and attractive photographic results with a compact camera, it is.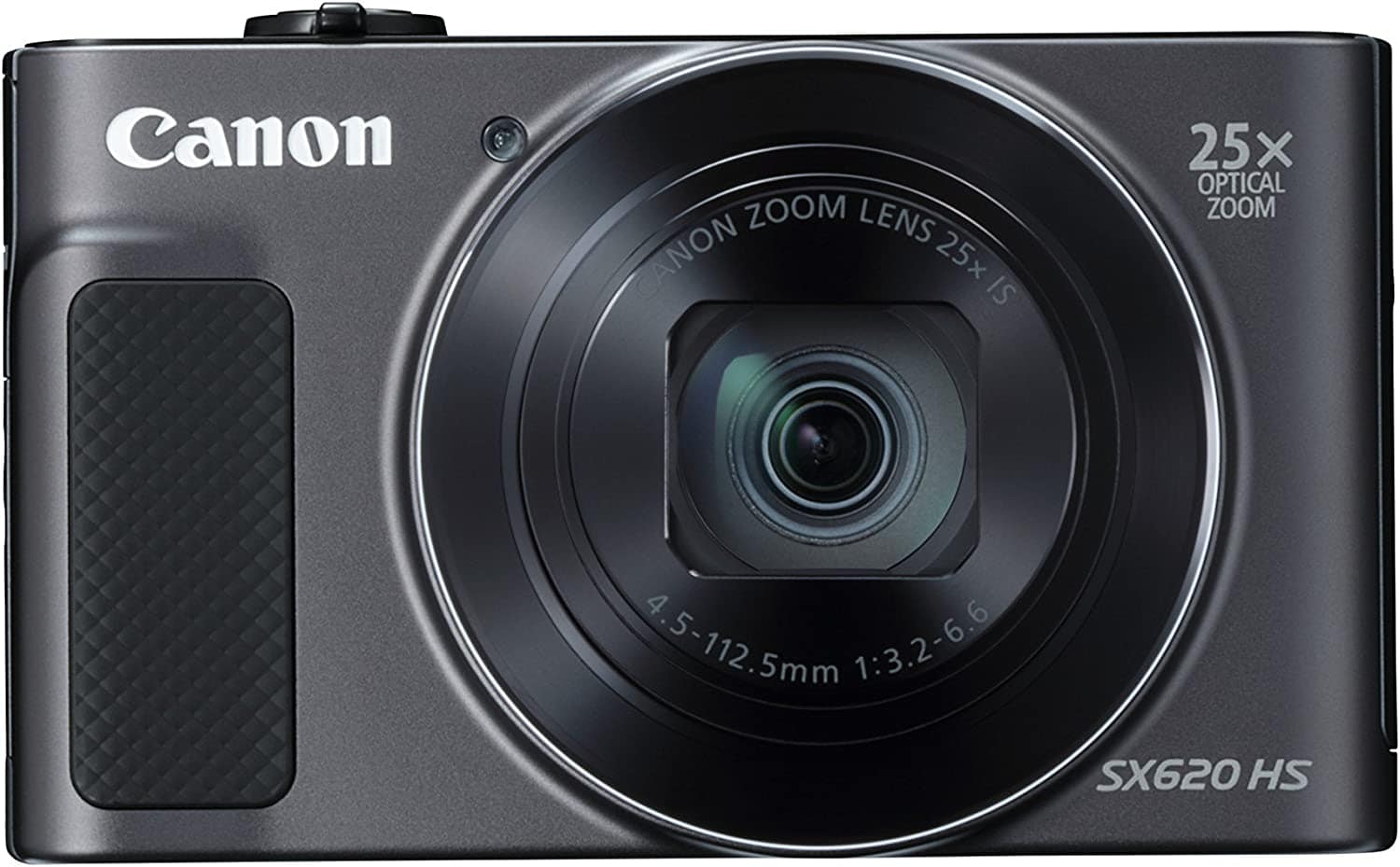 With a 25x optical zoom (up to 50x digital), 3″ screen, stabilizer and a 25mm angle, it allows you to share your photos instantly thanks to the Wi-Fi function with NFC. You touch a button and connect the camera with other compatible devices (smartphone, printer...). Very useful for sharing your photos on social networks or for taking self-portraits by controlling the shot from your mobile, for example.
Numerous creative filters will give a unique touch to your photos and creative shot will take another five different photos for you to choose the one you like best.
Get this compact camera that is simple to use but with many creative options for around 550 EUR.
PANASONIC LUMIX TZ95: YOUR TRAVEL CAMERA TO REACH ALL DISTANCES
You may find it as TZ95, TZ96 or ZS80. Don't be scared, it's the same model that is called differently depending on the region or sales area.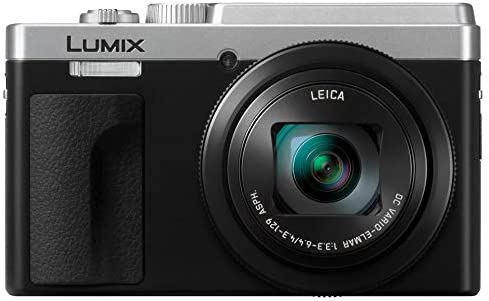 Name aside, this camera is built for travel and will take you far with its 30x optical zoom (60x intelligent). It is ideal for travelers who want to carry the minimum equipment to cover as many situations as possible. What seems like an almost impossible wish, here it is, encased in just 328g.
With a 20 MP sensor, a 24-720mm focal length Leica lens with which to take landscape photos to capture the most distant details; 3″ touch screen and 180º folding to take selfies or photograph from impossible angles.
It also highlights its 4K Function with which you can extract the best scene from a video sequence and save it as an 8 MP image; make a composition of a moving sequence, or focus after the shot. Sounds crazy, right? Well , you have it for just over 600 EUR.
SONY ZV-1F: FOR VLOGGERS
If you dedicate yourself (or plan to dedicate yourself) to content creation, you are in luck because reading this will greatly simplify your search.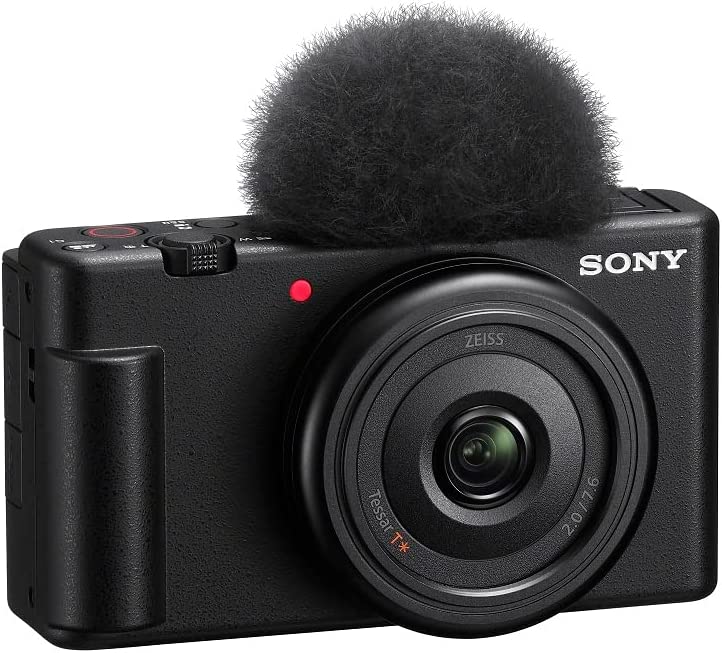 This Sony ZV-1F is ideal for its ease of use and for the image quality it offers. Its 20mm lens (35mm equivalent), skin tone treatment, one-button bokeh, 10 presets to choose the best color or style, one-touch video speed adjustment, stabilization , the vertical video recording, the speed of focusing, its Wi-Fi connection or the automatic focus when placing an object in the center to highlight your product are just some of the characteristics for which this is THE CAMERA for vlogging.
In addition, you can enjoy a 20 MP sensor, a bright lens with f/2 maximum aperture, a vari-angle touch LCD screen, 425 focus points, 4K video recording at 30p or a directional microphone to record high-quality audio.
Without a doubt, if you want a camera to record videos, create content for Tik Tok, Instagram, etc. This camera will make it very easy for you. Get it for about 650 EUR.
CANON G9X MARK II: TO ALWAYS CARRY WITH YOU
I don't know how much longer this compact camera with a 1.0-type sensor (a large sensor compared to what compact ones usually have) will be available, but in the meantime, I recommend it for image quality, performance, size and design.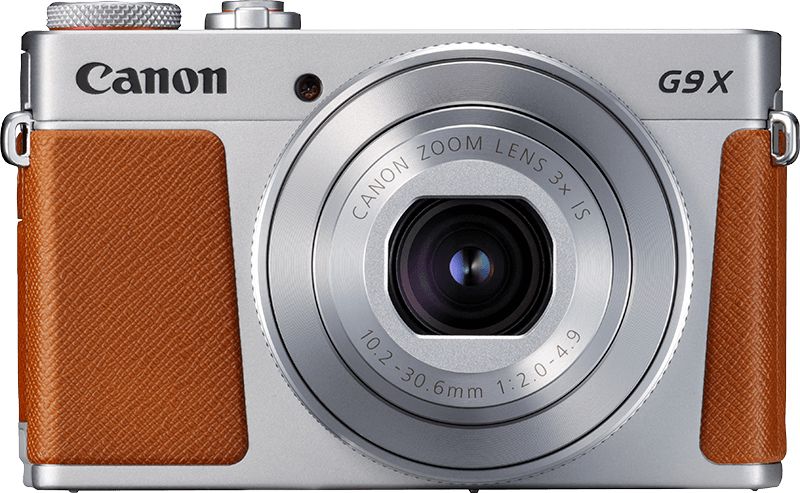 It is a camera that responds well both in video (Full HD) and in photos, with stabilization, easy to use but with a good degree of control, with the possibility of connecting to your smartphone via Bluetooth, a 3″ touch screen and a very bright (f/2).
20 MP, 3x optical zoom, Bulb mode, built-in flash, multiple shooting modes and photographic effects for greater creativity are some of the features that it packs into just 208 g of weight.
Its biggest drawback is the price, currently it costs about 750 EUR.
PANASONIC LUMIX LX100 II: FOR THE MOST CREATIVE
If we put together a micro 4/3″ sensor and a Leica f/1.7-2.8 lens, we have a camera cucumber that also records in 4K. Come on, if you sigh for an SLR but you don't want to complicate yourself with weight or changing lenses, you've found the perfect camera for you.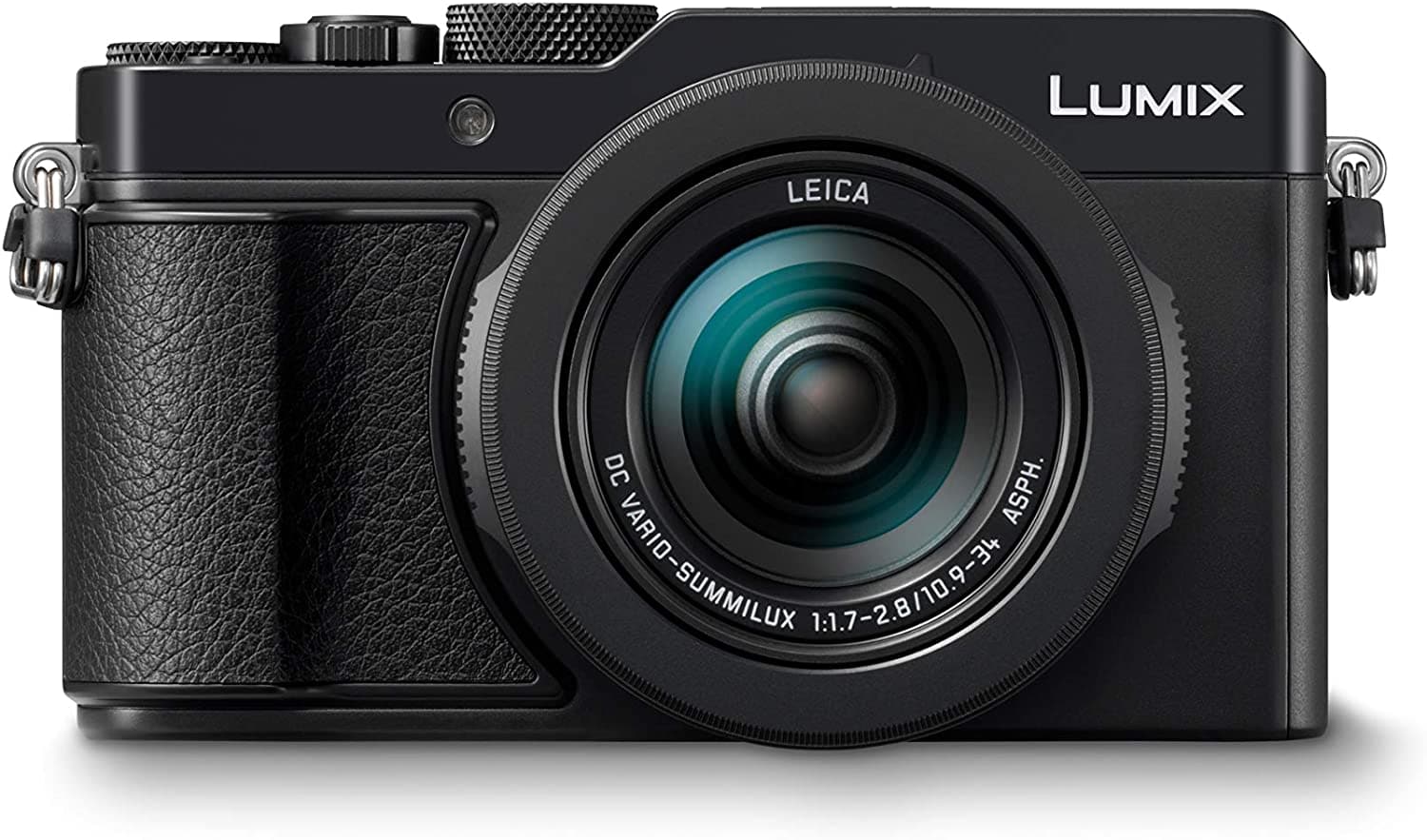 The high-resolution tilt and touch screen, the 17 MP sensor, a focal length of 24-75mm, its creative and intuitive aperture ring and control on the upper dials, the high-resolution viewfinder, the 4K Photo function to choose the better frame of a video sequence with 8MP resolution or the post-shot focus make it difficult to resist this model.
Its image quality has users of this Panasonic jewel in love. If you also want to try it, right now you can get it for about 850 EUR.
RICOH GR III OR GR IIIX: FOR STREET PHOTOGRAPHY
Both the Ricoh GR III and the Ricoh GR IIIX are designed for street photography, the only difference is that the first has a 28mm equivalent focal length and the second (newer on the market) 40mm.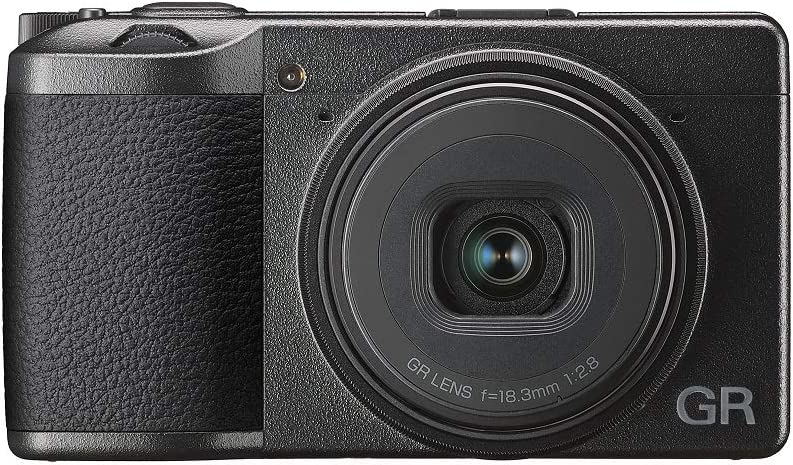 The rest of the features, except for the size, are the same, which does not detract from them at all because in either case it is a high-end compact camera with a 24-megapixel APS-C sensor, hybrid focus, touch screen, stabilizer three axis and Wi-Fi. In addition, it offers macro mode, ND filter, up to 102,400 ISO, 11 basic image control modes, face detection, 3″ touch screen and much more.
It is the quintessential camera for street and social photographers, robust, simple, fast and at the same time very complete in features and that stands out in terms of image quality. What more could you want? If they call you, they are around 900-1000 EUR. Here the Ricoh GR IIIx(40mm) and here is the Ricoh GR III(28mm).
In addition, there are the special editions: Ricoh GR IIIx Urbanand Ricoh GR III Street Edition.
There you have it, no less than 10 of the best compact cameras of the moment. As I mentioned at the beginning, the cameras that I have selected in this mega-guide have passed various selection criteria and all of them have a very good score from current users.