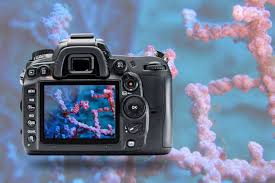 Almost all modern SLR cameras are equipped with a video shooting function, so you can shoot high-quality material at no additional cost.
But progress does not stand still. Just the other day, Nikon presented a novelty – the Nikon Z7 mirrorless full-frame camera, which is the heir to the Nikon D850 , the workhorse of many photographers and videographers. The quality of shooting video Z7 is not inferior to the D850. Or maybe surpasses it? Time will tell. In the meantime, let's talk about the Nikon D850: how it shoots a video, what are the pros and cons of shooting clips on a DSLR. This material opens a series of articles about shooting video on a SLR camera.
My name is Sergey Fedoseev, I am a photographer and videographer with more than three years of experience. I shoot on the aforementioned Nikon D850 and am fully satisfied with it. It is suitable for both photos and videos, and also allows you to implement various creative ideas.
Where to begin?
The convenience of shooting with a SLR camera lies in its mobility and compactness. To shoot high-quality video, you do not need to have expensive professional equipment. For example, you saw a beautiful clip or a shot from a movie and want to get the same movie shots, and you have an amateur camera with video function in your arsenal. Even a novice operator can remove interesting material if a number of rules are followed. Below I will talk about them.
The more expensive and modern the camera, the less problems will arise when shooting video. Older models have a lack of clarity and gating in the frame, digital noise, problems with autofocus, and difficulties in shooting moving objects. Plus, the emergence of 4K in SLR cameras allowed users to make great progress in shooting video. Previously, this format was available only to owners of action cameras (without the ability to use interchangeable lenses and with a limited viewing angle of 180 degrees) and professional video equipment. Fortunately, in the new improved models, most of these problems have been resolved.
Video formats
Full HD format is even in amateur and relatively inexpensive cameras. It allows you to create a detailed picture and is supported by almost all modern TVs. Cameras with 4K resolution have also appeared. And the higher the resolution, the more opportunities the videographer has.
For example, 4K can be played on huge plasma television screens during mass events, as well as converted to Full HD format with high detail / zoom / pan on an already shot frame. Nikon D850 just allows you to shoot video in this format.
Features
The image size is affected by the size of the matrix: the larger it is, the easier it is to shoot video in poorly lit rooms or in the evening. Another important factor is the dynamic range. This is the ability of the camera to transmit without distortion the entire spectrum of brightness and colors. The expanded dynamic range in SLR cameras allows you to make the color correction you need during installation without the appearance of artifacts (pixels, ghosting, aberrations).
Unlike its predecessors, the Nikon D850 has a touch screen: you can simply poke your finger on the desired object, and the focus will be set on it automatically. And the ability to tilt the screen up and down allows you to shoot from the top and bottom points, which gives unlimited possibilities in finding the right angle.
However, when shooting video in the D850, autofocus does not work as smoothly. We get the effect of a "scouring" lens, when the sound during focusing is so clear that it can be recorded even when using an external microphone. So try to shoot with manual focus.
The built-in microphone in SLR cameras is often not entirely convenient, since it writes all the sound around, and even high-frequency (it does not particularly perceive low frequencies). It is better to use an optional on-camera microphone or recorder. An external microphone records exclusively directional sound and gives a studio-quality effect. External microphones are useful where there are many sources of noise: roads, city streets, crowded places, etc.
Classic camcorders have a huge depth of field, which gives a "flat" picture. DSLRs also provide small depth of field, which allows you to blur the background, get bokeh. The thing is that in SLR cameras a large matrix is ​​used, there is the possibility of changing lenses.
The use of optics with different focal lengths provides a huge scope for imagination and work. Wide-angle lenses allow you to play with lines and objects in the frame, long-focus lenses will more clearly show the character of the main character through shooting portraits or details, and beautiful bokeh will add artistry.
The resolution of the Nikon D850 is 46.7 megapixels, so we get incredible detail. This is the only Nikon full-frame SLR camera that supports 4K, which justifies its rather high cost. The recording speed is 30 frames per second.
To achieve high-quality color correction during installation, it is necessary to make the image neutral, similar to a RAW file. If you additionally configure the profile yourself, throwing off all the parameters, the effect will intensify.
Below I will share my practical tips on video shooting and camera settings.
To get started, you need to switch to the video format in which you want to shoot: 4K, Full HD, etc. If you have not downloaded third-party profiles for this camera, then use the standard ones. The most successful mode for working with video is "Uniform" or FL.
Contrast and saturation should be set to -3, sharpness should be reduced or left as is. You will immediately notice that the picture has become very soft, non-contrast and low color. But in order to understand what the image will actually be during processing, before shooting, go to the "Standard" profile mode and make sure that the frame is not overexposed without dark dips. It is better to make the picture a little underexposed, light objects should not "burn through".
Even at ISO 2000 you will not notice loud noise. Due to the high resolution, digital noise is almost imperceptible, which allows you to shoot video even in poorly lit rooms.
Thus, video shooting on a SLR camera has many advantages: an extended dynamic range for deeper color correction, the ability to change lenses for different situations, mobility. Nikon D850 allows you to shoot videos of any genre: both creative and commercial. A variety of functions do not impair the performance of this camera, just follow some simple recommendations.