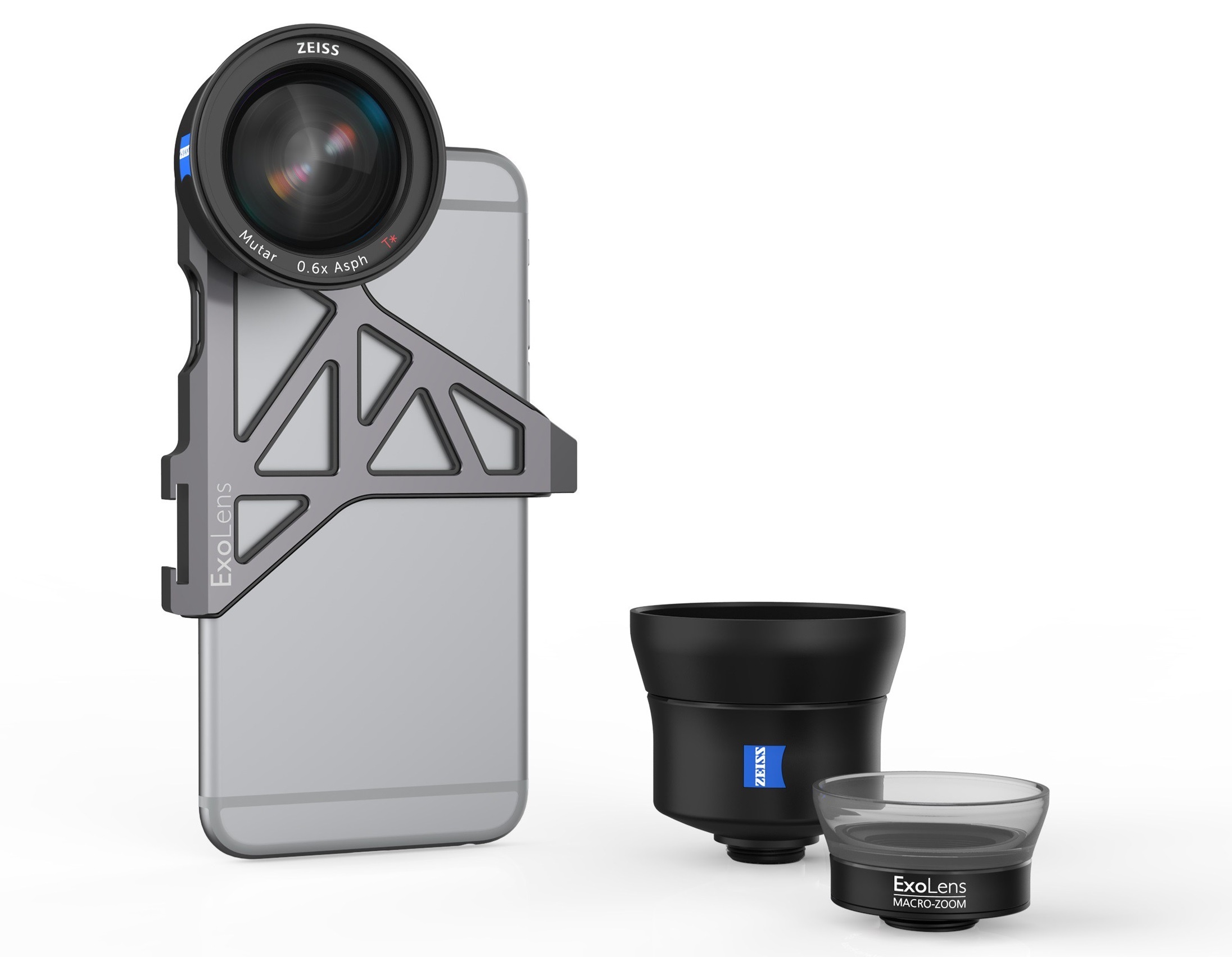 Everyone who is professionally engaged in mobile photography or makes videos for YouTube using mobile devices, sooner or later faces the fact that the standard photo capabilities of a smartphone at some point cease to be enough.
To solve this problem is quite simple. Want to compensate for jitter when recording videos? Take an electronic stabilizer, of which there are a great many on the market right now. Can't capture a remote object without quality implications? It is worth purchasing an external zoom lens that allows you to shoot with a double (or more) optical zoom. A monopod will also be useful, which will help you out if you want to take a selfie in a large group of friends.
There are actually a lot of similar things that allow you to expand the functionality of your device in terms of photos and videos, and the most popular of them we have collected in our collection today.
Stabilizers
Every year, cameras in smartphones are becoming more perfect. They have many interesting features, previously inherent only to high-grade middle and high-end cameras. An example is optical image stabilization (OIS), which has become an integral part of flagship smartphones. This technology allows you to achieve impressive results both when recording dynamic videos, and when shooting photos in difficult conditions. But what if your device is not as perfect as we would like? In this situation, external electronic stabilizers come to the rescue, with the most prominent representatives of which you can find below.
Feiyu Tech SPG
The SPG model is one of the most popular steadicam from the Chinese company Feiyu Tech – a world famous manufacturer of electronic stabilizers for smartphones and cameras.
Feiyu Tech SPG is primarily notable for its versatility. You can use it in tandem with the iPhone (starting with the iPhone 5), as well as suitable for mounting Android devices, and with GoPro action cameras. The design of this stabilizer is as reliable as possible – the main part is made of durable metal, and the handle is rubberized, which prevents the accessory from slipping out of hands. From a technical point of view, everything is also in order – three-axis stabilization, Bluetooth connection, there are navigation buttons and a joystick for control, and the battery lasts for 6-8 hours of continuous operation. In addition, there is a thread on the bottom and side of the Feiyu Tech SPG that allows you to mount the stabilizer on any tripod.
Aibird Uoplay 2
Second generation Uoplay steadicam from the Chinese company Aibird stands out for its good price-performance ratio. The average cost of a stabilizer on AliExpress is 14 thousand rubles. For this money, you get a completely professional tool that will greatly facilitate your life when recording blogs, reporting or sports events.
Like Feiyu Tech SPG, the device from Aibird provides stabilization in all three planes, and the connection is via Bluetooth via a special application that can be downloaded from the Google Play and App Store. There are several operating modes – semi-automatic, with preservation of the position relative to the horizon; automatic, with the smooth movement of the smartphone in all directions; locked, in which the device will look exclusively straight at any fluctuations. All controls are on the handle, which is convenient. There is even an additional joystick to zoom the image. Of the interesting features, the Steadicam can work in the external battery mode, for which an additional micro USB port is provided on the upper part, which allows the smartphone to be recharged from the Uoplay 2 battery.
DJI Osmo Mobile
The world-famous drone manufacturer, the Chinese company DJI, is undoubtedly a trendsetter in the field of stabilization. In the arsenal of the brand there is a huge number of various accessories and gadgets for shooting, starting with tripods and monopods and ending with drones of all sizes. Present in the portfolio of DJI and stabilizers, with which shooting hands-free video is much easier.
The most interesting and most affordable of them can be considered Osmo Mobile – a special version of the original Osmo, in which the camera is replaced with a mount for a smartphone. In this case, there are several pluses: the cost of an accessory without a camera has significantly decreased, in addition, you can always change the camera (in this case, a smartphone) to a more advanced one without having to overpay for a new suspension. As for the Osmo Mobile itself, it is a three-axis stabilizer that can work with iPhone (5 and above) and Android smartphones via Bluetooth. All settings are made through the proprietary DJI GO application. There you can choose the mode of operation you need. There is also an Active Track option in the settings – a tracking system that monitors all your movements and makes the smartphone's camera follow you exactly.
The lenses
Today it's not enough for a photographer to just capture an interesting moment – you need to try to make the picture as original as possible and unlike a dozen others. Often, they resort to the help of various third-party applications and editors, apply filters to the captured frames, and experiment with saturation and brightness.
But you can make a "small masterpiece" from an ordinary picture in another way. We are talking about the so-called external lenses, which in certain situations can give a photo a special personality. Additional optics for a smartphone is divided into four main categories – macro (shooting miniature objects with attention to detail), fisheye (maximum coverage in small rooms), wide angle (useful for shooting panoramas and landscapes with a wide viewing angle), and also zoom (optical zoom several times).
Apexel Universal Lenses
One of the most affordable amateur lenses, whose cost starts with just a couple of hundred rubles. You can find optics for every taste in the Apexel catalog. Macro lenses, wide-angle optics, fisheye lenses, polarizing filters to reduce reflected light and television with an increase of 8-12 times – all this in excess. Moreover, there are also special kits on AliExpress, which already include the entire set of necessary optics. Such a miracle costs about 1000 rubles, but if you need one thing, then there is no point in overpaying. All lenses are universal and suitable for almost any smartphone, whether it is an iPhone or Android devices. Mounting is carried out by clamp-clips, but some optics are designed to be used in tandem with a special case endowed with thread for the lens.
Apexel also allows you to search for a lens with an equivalent focal length of 85mm for portraits: high-quality optics and a metal body are a real lens, albeit for a smartphone.
Manfrotto Lenses
Founded in the late 60s of the last century, the Italian company Manfrotto has long established itself as a leading manufacturer of accessories necessary for professional photo and video shooting. Since 2013, the company's assets included the first photo equipment for Apple smartphones, including a special case for installing additional light and a tripod.
Now the line of "apple" accessories also contains external lenses. By visiting the company's official website, you can find optics for almost any purpose. Fisheye allows you to create hemispherical images, Telephoto 1.5x / 3x are great for sharp and more detailed shots and portraits, Macro perfectly enlarges objects, and Super Wide Angle and Polarizer are indispensable when shooting outdoors, as they capture a large area and reduce glare. All optics are made of quality materials – aluminum base and three-layer glass. The only limitation is that for working with optics you need a branded case Manfrotto for iPhone, into which the lens is screwed.
Olloclip Lenses
Unlike Manfrotto, Olloclip from the USA, no less well-known in the circles of mobile photographers, boasts external lenses that are already out of the box adapted for mounting on the iPhone 7 and iPhone 7 Plus.
Optics for the "sevens" is divided into four sets: Core Lens, Active Lens, Macro Pro Lens and Vista Lens. Each of them includes a universal nozzle suitable for both iPhone 7 and Plus versions, as well as its own set of unique lenses. The first one presents a spherical, wide-angle and macro lens (15x), the second one has a wide-angle and a telephoto lens with a double zoom, the third set is equipped with three "glasses" with 7-, 14- and 21-fold zoom, which turn the smartphone into a real microscope, but the final one The whale, in addition to a two-time telephoto, also includes a lens with a viewing angle of 120 degrees. The cost of the sets is rather big – from 80 to 120 dollars.
Fellowes ExoLens ZEISS Lenses
Perhaps the most interesting lenses for mobile devices in our selection are the solutions from Fellowes, which, together with the German photographic giant ZEISS, launched the ExoLens professional optics line. It is intended for installation on Apple smartphones (iPhone 6 and above).
As befits all products manufactured under the ZEISS brand, ExoLens lenses are made to a high standard. Accessories housings are made of durable anodized aluminum, and the lenses have a proprietary T * coating that increases light transmission and reduces the effect of sun glare. You can install all three lenses (macro, with a focal length of 40-80 mm), wide-angle (165 °) and two-time telephoto) in several ways: on a special aluminum frame; Using a nozzle similar to the solution from Olloclip; having acquired a cover with a threaded hole for optics. Note that the frame is also equipped with an additional connector (1/4 ") for mounting the entire structure on a tripod.
Camera light
Shooting a photo or video in poorly lit rooms, as well as in the dark, is almost impossible without an additional light source. In some situations, a full-time flash of a mobile device is enough, but its power may not be enough. In this case, an external LED lamp for your smartphone will be a great choice, which will help you create the necessary level of illumination and give the picture more depth.
LED Downlights from Manfrotto
The Italian company Manfrotto produces not only high-quality tripods and lenses for mobile devices, but also external LED-lamps. Almost any mobilograph will be able to choose the most optimal option for itself, regardless of which smartphone it shoots on – iPhone or Android.
For Apple smartphones, the Manfrotto collection has a pretty good SMT lamp. It provides lighting at 225 lumens with a diffusion angle of 60 degrees. In addition, the lamp is equipped with a standard mount to a special cover necessary for the possibility of fixing the lamp on the device.
For Android devices, Manfrotto does not have branded cases for an SMT lamp, but there is a universal TwistGrip clip. You can screw on it with a more powerful light of the Lumimuse series, presented by models with 3, 6 and 8 diodes. All Lumimuse lamps are equipped with a mounting system for additional filters, with which you can change the temperature of the light and scatter it.
Tripods and monopods
An indispensable thing in the arsenal of a mobile photographer are monopods and tripods. Using the first so-called selfie sticks, you can easily take a picture of yourself in a circle of friends. This thing will be especially useful for those whose smartphone is not endowed with a wide-angle front camera, and to place as many people as possible in a single frame is simply necessary.
As for the tripods, they help out, if necessary, firmly fix the smartphone on a flat surface. In this case, you can completely get rid of the jitter effect and get a clear frame without blur.
The ultimate solution is to buy a tripod – a special accessory that combines both a monopod and a compact desktop tripod at the same time.
MEIZU BT-01
A variety of various selfie sticks are sold on various Internet sites. But, as a rule, the vast majority of them are third-grade slag, made by noname-producers not in the best way. But, if you want, you can find some good options from leading Chinese companies. For example, MEIZU BT-01 is a monopod tripod for iOS and Android devices, featuring a high level of performance (rubberized handle and mount for a smartphone with soft touch coating, as well as a telescopic tube made of durable aluminum) and a wireless connection via Bluetooth. Like any tripod, MEIZU BT-01 has a tripod built into the handle, which allows you to use the stick as a mini tripod for taking long-exposure photos. The bonus is a removable control button,
Huawei AF15
As an alternative to MEIZU BT-01, you can offer an analog from Huawei – the AF15 monopod tripod. In fact, this model almost completely repeats the decisions of a competitor, which is more a plus than a minus. The design, like the MEIZU BT-01, is reliable enough for operation in active mode (for example, a detachable button can handle up to 30 thousand clicks), a 660 mm telescopic tube helps you take great group photos, and wireless connection via Bluetooth 3.0 technology allows you to quickly connect accessory to any device on Android (4.3+) or iOS (5.1+). Of course, since this is a tripod, the tripod integrated into the handle has not disappeared.
Manfrotto PIXI and PIXI EVO
PIXI and PIXI EVO are among the most popular mini tripods not only for mobile devices, but also for cameras. The production of these crumbs is the Italian brand Manfrotto, specializing in the production of various premium photo accessories.
First of all, both tripods are good in that they can be used not only for fixing smartphones (using the complete clamp with a 1/4 " threaded mount), but also as a support for entry-level DSLR cameras. The main thing is that their weight does not exceed 650 and 750 g (for PIXI and PIXI EVO, respectively), and the maximum focal length is 85 and 200 mm for the younger and older versions. In addition, we note that tripods have dual functionality: they can be used not only for their intended purpose, but also as a convenient handle for shooting video, photos and selfies. The PIXI EVO differs from the usual PIXI also in that it is equipped with legs adjustable for five positions for uneven surfaces, and the "head" rotates 90 degrees.