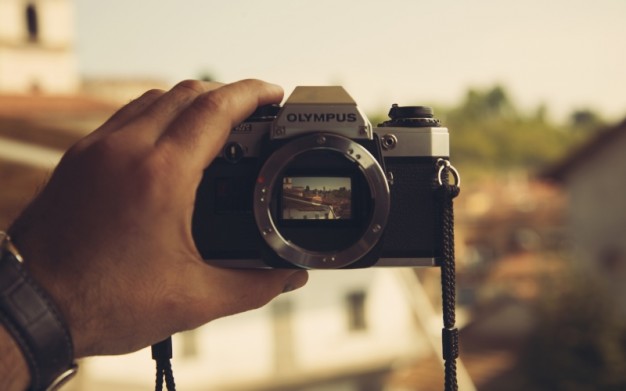 Clicking photographs of the food is now becoming a trending style. Everyone loves to click photographs of the food before having it. In earlier times people used to pray before having dinner, but now clicking photos is more preferable.
Food Photography is quite a hard type of photography because everything in a photograph is decided by you where should it be placed, is it looking perfect, is it kept in a proper manner. So it is quite tricky and sort of complicated style of photography. Here you are the controller of everything.
On the other side, it also has some plus points that you can control everything.
Here are some points which are important while clicking food photographs.
Decorate The Food For Photography
Styling of the food is very important from the photography point of view. Arranging things in a perfect manner is a big deal you should focus on every small detail and then it will make a perfect photograph.
Use some less food while clicking a photograph then normally we serve. It will look less complicated in the photograph and for arranging the food also.
Get Workflow Photographs
Click photographs when you are arranging the food or while preparing the food can also be a portfolio type of photography. While preparing food we can get perfect shots there. Also when you are clicking photographs you need to arrange the things at that time.
Allow the food purposely to spill when you are clicking the photo capture that moment. It will make the photograph natural and beautiful. The person who is watching our photograph should sizzling and also get attracted that "I want to try this food".
Light And Background
Light plays an important role in food photography. We can say that it is totally depended on light and background. The person who is clicking photos should have perfect knowledge about light and background were to use artificial light and were to use natural light.
It is always preferable to use natural light while clicking photographs. If you are not getting proper light at that time you can use plane sheets as a reflector, so that it will fulfill the deficiency of light. Try to use a white plate on a dark background.
When using artificial light use where it is needed don't overlight the food it will look brighter. Don't use multiple lights instead of the try to use white sheets.
Click Photographs From Perfect Angle.

Food photography is not that much easy because as in normal photography we can tell the subject to move as per angle or how we want to click a photograph. But in this, we should make the changes by ourselves as we needed.
While clicking the photographs we should know which angle is perfect for photography. Mostly while people prefer to click photographs from the overhead of the plate. Whenever you are clicking photography from the overhead try to use Remote Shutter Release it will reduce your stress of blurring of accidentally.
It is preferable when the photograph is bright or whitish. If the food color is darker or the background is darker then it is convenient to click from a different angle.
Firstly decide an angle to shot a photograph and make that changes according to it. If you are thinking that first I will arrange the food and then I will click the photographs according to it.
Then it will be a very time-consuming task. If you have decided the angle first then you set the food according to it.
Maintain a Distance Between the food and Camera
Maintaining distance between food and the camera one important thing in food photography. If you are thinking of investing in lenses then go with a macro lens. It will make your work easier and faster.
The macro lens is awesome in food photography. It captures every detail of the food and also maintains the distance between the camera and the subject.
The main thing in concentrating on details is all about engaging with the viewer because the photograph should create that connection with the food.
Editing Of Photograph
Editing of the photograph is just like giving a final touch to the photograph and it is very important, all the magic is done in editing only and it is the part of photography.
The photographer should always know where should he use his editing. You can really rock that image if you know how to edit.
These are some tips about food photography hope you find this blog helpful. Thank you!