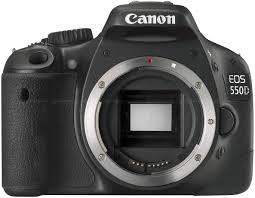 Introduction
It so happened historically that since the distant 2003, whether we like it or not, in the segment of amateur digital SLRs the main tone is set by Canon. When the Canon EOS 300D was released , it simply did not have competitors. They appeared later. But so far, every new product in this class from Canon is at least no worse than models from other manufacturers. The same thing happened with the Canon EOS 550D. When the technical specifications of this model were announced, many photographers noted their somewhat redundancy. Apparently, the developers of the camera took for the prototype of an amateur novelty a serious reporting SLR Canon EOS 7D. In particular, the EOS 550D has an 18-megapixel matrix (we don't know for certain whether it is the same matrix or not). It was the use of a matrix with such a high resolution that caused the most controversy among amateur photographers. Disputes, disputes, and we decided to just take this camera for a test and experience how well it shoots. Are "extra" millions of pixels preventing you from getting good photos? Or is Canon again ahead of time and released a prototype for future competitor cameras, and 18-20 megapixels will soon become normal in amateur DSLRs?
Get price Canon EOS 550D
*** Main features of the camera: * 18-megapixel CMOS sensor format APS-C; * Burst shooting at a speed of 3.7 frames / s; * Video shooting with a resolution of up to 1920 × 1080 and a frequency of up to 30 frames / s; * jack for connecting an external microphone; * 3-inch display with a resolution of 1040,000 pixels.
This document has been edited with the instant web content converting tool which can be found at htmleditor.tools – give it a try.