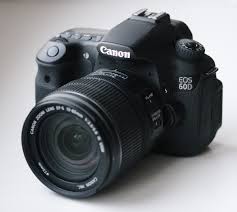 Introduction
The digital SLR market is extremely young. He is only a few years old. But some trends in this market are already rooted. In particular, there has been a division into camera classes from different manufacturers. Each model belonged to one specific niche: amateur, semi-professional or professional. Until 2010, one could safely say even by one name of the camera, to which class it belongs. At Canon it was like this: three-digit model indices ( EOS 450D , EOS 550D ) are amateur models. Double Digit Indices ( EOS 40D , EOS 50D) – the so-called "semi-professional" cameras suitable for non-extreme reporting shooting, etc. .. And finally, cameras with a single-digit model index – professional cameras (EOS 1D of all modifications, cheaper "fives" – ideal for wedding photographers). The EOS 7D model also fits into this classification., although its appearance at one time caused a lot of noise (photographers did not expect Canon to release a professional camera with an APS-C sensor). But the new Canon EOS 60D, especially against the backdrop of the "seven", no longer looks like a serious semi-professional SLR. The case has become plastic, the screen is rotary (which is much more common in amateur models), and the characteristics do not seem sensational … So is this an unsuccessful model or a representative of a new class of cameras? Let's try to figure it out.
Get price Canon EOS 60D
*** Main features of the model: * 18-megapixel CMOS matrix format APS-C; * Burst speed up to 5.3 frames / s; * Swivel display with a diagonal of 3 inches and a resolution of 920000 points; * shooting Full HD video; * plastic case; * Wireless flash control capability.