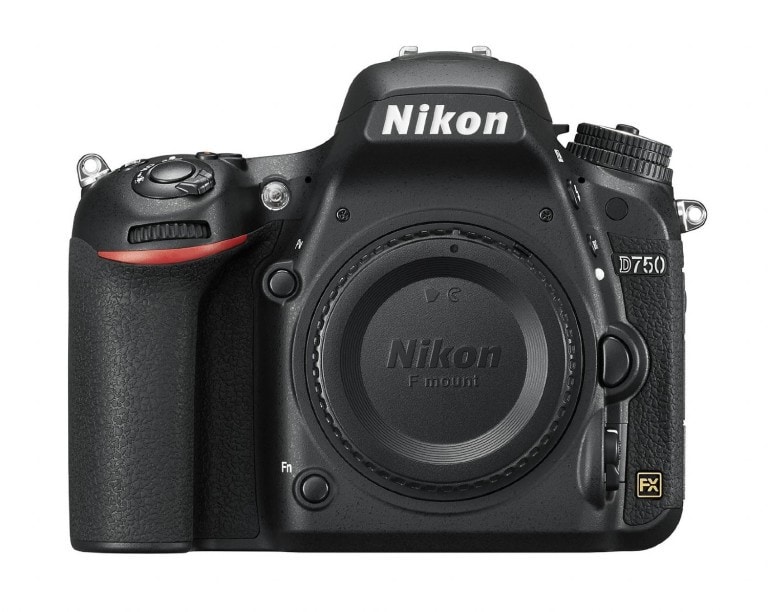 Choosing a camera is never easy. It is an arduous task that can take months (if you are not an impulsive person to the extreme). It is not to put in the search "best camera and at the best price". No, not that. To choose a camera is to find a travel companion, of life, of moments, of illusions. In some cases it is the work tool, your partner, with which you play bread. It is to be clear about your needs, what your budget is and look, among the wide range of products offered by the market, what best suits you, which camera will best accompany you in your biggest hobby or in your profession. As you can see, it is not a decision to take lightly, nor for others to take it for you. That is why today I am not going to recommend that you buy this camera, however great it may be, I will present it to you, I will tell you about it, its characteristics, its pros, its cons,
TO WHOM?
This is a Full Frame camera for professionals or very advanced amateurs whose camera has fallen short. It is not the most appropriate if you are starting or if you have been in photography for a short time. This camera requires knowledge and previous experience, otherwise it will be like throwing money. If this is not your case, you may also want to take a look at this article .
It is also "indicated" for those who use high quality lenses and compatible with Full Frame cameras. If you are going to use cheap optics it is not worth buying it, it would be like buying a Ferrari to put an engine of a Dacia: S
Although these are not your case, I invite you to continue reading to know this delight, just as soon you have become the perfect candidate
CHARACTERISTICS
24.3 megapixel FX format sensor. That is, Full Frame format (35 mm) and with enough megapixels to make a huge advertising type extension. The good thing about this sensor is that being bigger captures more light and more detail, result: sharper photos.
ISO range of 100-12800 is expandable up to 50-51200 (equivalent). It allows you to take sharper, clearer and more defined photographs with poor lighting, with extraordinary sharpness even using high ISO values.
Professional AF performance , a sensitivity of up to – 3 EV. I translate, a very precise and excellent approach to record videos with a lot of movement. Look at this .
Built-in Wi-Fi You can share your photos from the camera.
Burst speed of up to 6.5 fps.
Multi-CAM3500FX 51-point AF system. That is, 51 focus points (outrageous). This AF system allows fantastic detection and tracking of objects (or subjects ). It is very fast and accurate.
Retractable screen. It tilts up 90º and down 75º. With it you can record videos or shoot even at ground level without having to throw yourself "body to ground"
Robust and sealed body against dust and moisture with a light weight.
Record videos in maximum definition. It allows you to access different parameters during recording and save the video settings in one place.
Energy saving option to shoot more time with a single charge.
Two SD card slots, both are compatible with large capacity SDXC and UHS-I cards.
Remote operation
Unlimited continuous shooting , as long as your card and battery allow you
Wide range of special effects , you can preview and adjust the intensity while shooting.
Integrated interval photography function (for time lapse ).
Excellent audio control in videos. Possibility of connecting external microphone and audio output (for listening). Wind noise can be reduced when recording with the built-in microphone.
High dynamic range (HDR).
It allows you to adjust the clipping of the sensor and work as if it were an APS (not Full Frame) format, this is useful when you need to zoom the lens to the maximum.
Do you want to see it in 3D ?
THE MOST REMARKABLE
Its size is quite small to be a Full Frame camera and to be the camera that is very light (750 gr.) And with excellent ergonomics, that is, it allows a firm and very comfortable grip thanks to the design of its handle. The accesses to the controls are comfortable.
Some compare it with the D610 but that in addition to integrating Wi-Fi and the new flip screen, the autofocus system has been improved.
DRAWBACKS
Everything that glitters is not gold and it seems that this camera has already had some problems. First with internal reflections (as Nikon assumed it was a game) and then with the shutter, another problem that also, apparently, only affected one game. Therefore, before buying it it is better to make sure that it is not among the defective ones.
PRESENTATION
This is how they present it on the Nikonistas channel:
And so Nikon presents it:
PRICE
You will have already verified that it is not a camera of the heap and its benefits are not free on Amazon you find it today for € 1,196.72 . Even so, it is not a camera too expensive for everything it offers
AND WHAT REALLY MATTERS …
And what really matters in a camera? Clear! The photos he makes! What is the use of having a thousand functions if at the moment of truth the images are not for rocket
Here is a sample, now, remember that the camera does not take the photos, but the one that shoots, but that at this point you know it well; P It is only if there is someone a little clueless
SUMMARIZING
In short, this is a camera for very advanced and demanding professionals or users , for those who like sports or nature photography and those who cover social events or shows . Your keys:  fast shooting , very high ISO range and a very precise focus . There are many online that define it as a "brown beast." And you do you think?
If you found this information useful, I invite you to share it in case any of your contacts are also interested. Thanks and see you soon!