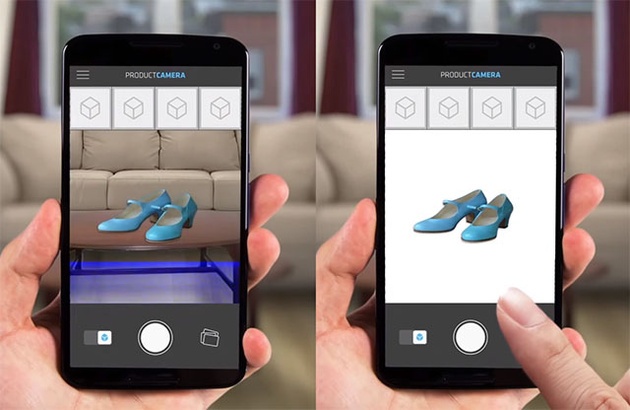 The developers of the popular Android app Camera51 have announced the creation of another application that helps people take the pictures they need. This time, the target audience is likely to be everyone who sells various products online. The Product Camera application allows you to take pictures in which the main subject is automatically highlighted, and the entire surrounding image is painted in white.
"Statistics show that more than 90% of purchases made on the Internet are made taking into account the appearance of the purchased item. People simply won't place orders on a website that doesn't look attractive, "the developers explain. "The one who sells goods online can usually either upload pictures of their own production, the quality of which is usually far from studio, or hire professionals who will photograph the goods qualitatively and perform post-processing – however, this is expensive and time consuming."
The Product Camera app is designed to make subject photography cheap and easy. You do not need studio lighting, color backgrounds and post-processing. It is enough to place the object in front of a more or less uniform background of a different color, and the application will automatically select the object, make the background white and add "aesthetic soft shadows".
Many online stores require this type of image. In such cases, the application will instantly receive what is required.
If the automatically generated result is not completely accurate, you can bring the picture to mind by indicating areas of the image that belong to the object, as well as those that relate to the background. The video shows how the application works:
The Product Camera app for Android can be downloaded on Google Play. The iOS version is promised in early 2016.