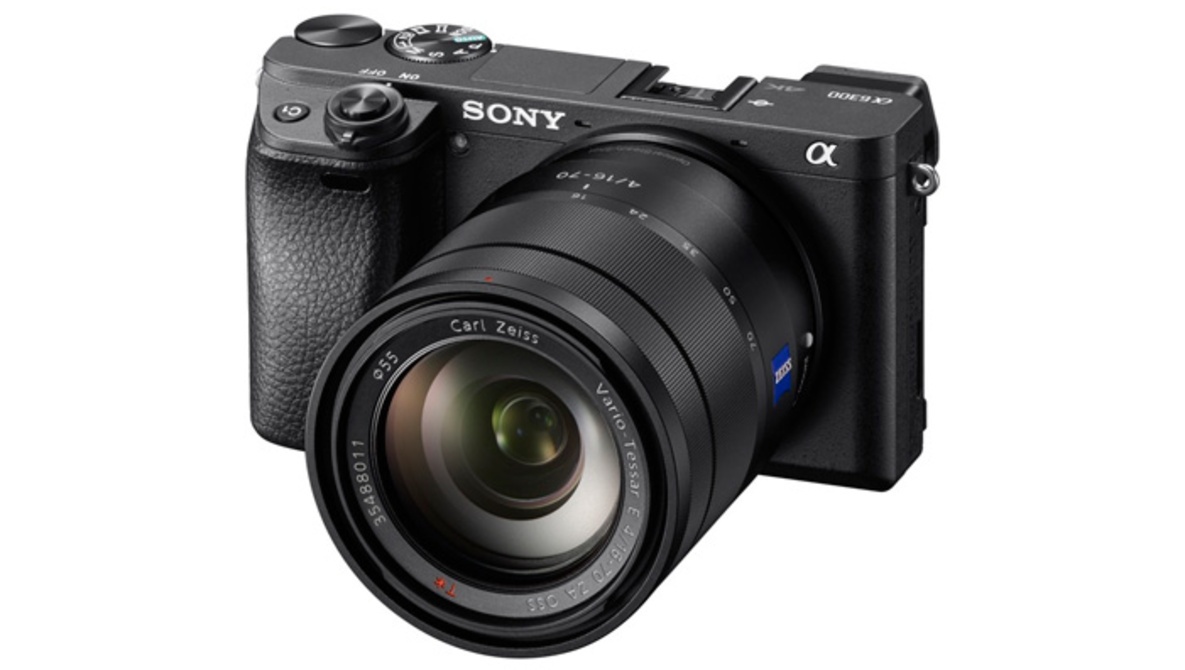 Dual camera
Check price Sony ILCE-6300
Some time ago, I talked about my experience using the full-frame Sony ILCE-7SM2 in wedding photography . Now another camera of this series fell into my hands – Sony A6300 complete with Sony SEL50F18 and SEL1670Z lenses. This is a crop (APS-C matrix format), therefore, the ILCE-6300 is smaller, lighter and in theory should be inferior to the "older sister" in all respects, but no … In many aspects, it even surpasses the seventh series! In the article, I will explain why you should not underestimate the Sony Alpha crop cameras and share with the readers of Prophotos magazine the experience of shooting wedding plots and love story with this photographic technique.
By the way, if you also want to conduct field trials, keep in mind that Sony professional photographic equipment can be obtained for free two-week testing in the Pixel24.ru store. After testing, you can purchase it at a discount for 2 months. Read the conditions and fill out the application on this page .
ILCE-6300 / E 50mm F1.8 OSS 

Installations:

 ISO 1600, F1.8, 1/100 s, 75.0 mm equiv.
Batman and Robin. Dual camera
The first thing I thought about when I picked up the Sony A6300 and got acquainted with the menu and settings: it will make an excellent second camera. I have a Sony A7S and a Sony A6000, and I take both cameras with me for shooting. The second, as a rule, for safety, or in the case when you need a larger number of megapixels.
Sony A6300 is a completely different story. If you do not take into account the fact that the camera has a crop sensor, it surpasses the Sony A7S in many parameters, and in some respects even the Sony A7S2. Judge for yourself: much faster autofocus, the presence of S-Log, the ability to record video in Full HD at a speed of 120 frames per second and 4K video directly to a USB flash drive. In fact, you get a set of features close to the Sony A7S2, but in a more compact, lightweight body. ILCE-6300 can be taken with you as an addition to the main camera. You do not need to be afraid that the picture and format will be too different, and the understudy may not be sufficient.
ILCE-6300 / E 50mm F1.8 OSS 

Installations:

 ISO 500, F1.8, 1/100 s, 75.0 mm equiv.
When is a second camera useful? Sometimes it's difficult to change lenses during shooting. This takes time, and you can easily miss the moment. It is much more convenient to have a second camera with a different lens on the shoulder, especially if shooting takes place on a cloudy day. I have had cases when, with a quick change of optics, drops of water fell on the matrix (the camera failed until the matrix was cleaned).
ILCE-6300 / E 16-70mm F4 ZA OSS 

Installation:

 ISO 640, F4, 1/250 s, 34.0 mm equiv.
An additional camera helps out when you need to perform multi-camera shooting (I'm talking about wedding video). For example, during a wedding ceremony, one camera can be mounted on a tripod and shot the general plan (this works great with 4K and subsequent framing during installation), and the second can be used with emphasis and shoot parts and faces larger. The same thing can be done during the first dance, when you shoot without a second operator. I always put one camera on a tripod, and on the other (main) I go around. As a result, you can often change position without fear of losing frames.
ILCE-6300 / E 50mm F1.8 OSS 

Installations:

 ISO 500, F1.8, 1/100 s, 75.0 mm equiv.
This time the role of the first violin was given to ILCE-6300. I used the test kit as the main one, taking photos and videos one by one on it. Sony A7S was in the bag. And there are no staged shots, I was conducting a reportage shoot, with which the baby A6300 confidently coped.
ILCE-6300 / E 16-70mm F4 ZA OSS 

Installation:

 ISO 1600, F4, 1/100 s, 36.0 mm equiv.