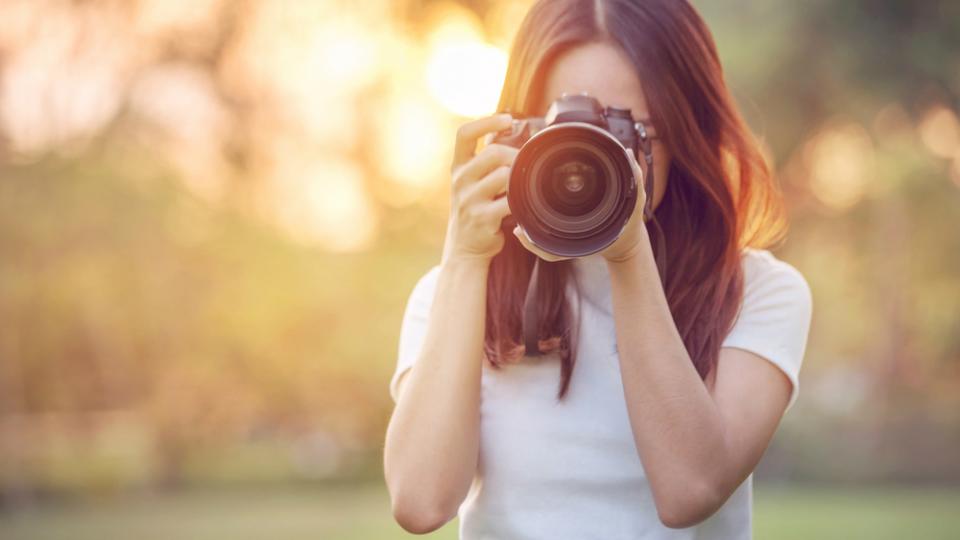 They say that routine is the worst enemy of inspiration . Have you ever wondered why when you go on a trip to an unknown site, suddenly you can't stop taking pictures at all times and everything? Why do you suddenly feel so and so inspired? Very easy, because it is new, because everything surprises your photographic eye , because your senses are attentive and activated. Moreover, approach the most tourist area of ​​your city and you will see many tourists camera in hand photographing like crazy corners, objects and people, which are so uninspiring that you will even wonder what they see. Very simple, the same as you see when you do the tourist, pure inspiration in the form of novelty .
Now, there are few scenarios that teach us as much as those we have nearby . Precisely because the everyday forces us to strive, to see beyond, to squeeze our brain for inspiration , in short, because every obstacle can become a great opportunity. So, although it is difficult to see it, everything we have nearby not only provides us with infinite opportunities to practice , but it is the best ally to train as photographers.
If you still think that it is not worth dusting the camera at home, I hope that at the end of this article you will convince yourself otherwise  I leave you a few ideas to do it.
1. GASTRONOMIC PHOTOGRAPHY
You never thought of photographing your dishes? There are people who make authentic virguerías with them, why not be one of them? The food photography allows you to play with composition, color, depth of field, styling and light. You can simply photograph the dish or create a story with the ingredients with which it has been made. You have, a lot of inspiration online, I would not miss this opportunity
2. PORTRAITS
I bet that at home you have a victim more or less willing to offer to participate with more or less desire in your photographic journeys. Well then you have a great, great opportunity. At home you have more than enough to create great portraits. Do you have a window ? A curtain? A lamp? Well, you have already set up the professional photo studio You can practice with hard and diffused light, with reflections, with the composition, with the same window frame, with the angle and even why not, with backlights . And all that without leaving home.
Of course, remember to configure the white balance properly for each of the lighting situations you face. Above all, be careful if you mix natural and artificial light.
3. HIGH AND LOW KEY
The two extremes of portrait lighting are also easy to achieve without leaving home. Simply by having a light or dark background, in a very or very dimly lit room and having a look at this article where it explains it in detail, you will get impressive portraits.
4. MACRO PHOTOGRAPHY
If you like the world of impossible giants, you have patience and you like to calmly prepare the scene, you will love the macro photography . But you don't have to jump into the field to get beautiful macro images. A screw, a pencil, a tomato or the computer keyboard can be good protagonists of your scenes. Of course, remember that a tripod will be essential, as well as a macro lens, investment rings or extension tubes , depending on your budget and how fond you can do to it
5. SMOKE
Nothing like enclosing yourself between four walls to see the potential that they contain. Do you have candles? A match? Incense? Well, you already have much of what you need to get an image similar to the following.
Of course, for the rest, better take a look at this article before you start to think that it is the work of some kind of dark magic And do not hurry to try to be different, that it is about practicing and feeling the satisfaction of having achieved it .
6. BOKEH
If you want to see one of the many benefits of diaphragm opening , here you can check it with great results. The bokeh is nothing more than the effect of blurring the lights thanks to a wide aperture of the diaphragm (shallow depth of field). It works very well in portraits of both people and everyday objects and mastering it will be pearl if you need to make your own Christmas card in a couple of months
7. FLOWERS AND PLANTS
If you are one of those who die to cacti and have your house empty of plant elements, you can skip this point. Wait, you will not get rid . You can buy a bouquet of flowers in good condition and set up a great photo shoot of flowers. In fact, surely most people buy extra-pretty flowers for these occasions, so there is no excuse. Flowers and plants are a reason that is already pleasant, so you have half a picture taken.
Control the light, the framing, the background and texture of the petals, try spraying them with water to mimic the dew, or different backgrounds (they can be colored cards) to highlight the color. You can get very close, put them in a vase, or make them part of a larger image, you can photograph their decay or fullness. You have millions of possibilities, let your imagination run wild.
8. STILL LIFE
In the purest style of Rembrandt, why not make your own photographic still lifes as if it were a pictorial work of art? You can practice different angles of light, textures, composition, image styling, depth of field, and so on. You will also have time to think and be consciously solving the problems that arise, and there is no better practice than that
9. PRODUCT PHOTOGRAPHY
The product photography is another photo branch can practice at home without spending nearly a penny with a light box, which can even fabricarte yourself , you can get great pictures of the product up to a professional (or almost). At least it is logistically and economically viable, and hey, you never know where all this "extra" knowledge can take you.
10. WATER DROPS
Or high-speed photography, or freeze a drop in the frame. Do you find it complicated? Luckily Mario explains this step by step in this article: How to photograph a drop of water without dying of despair .
11. DOCUMENT THE EVERYDAY
I know that precisely because of everyday life, it is one of the most difficult things to photograph. It is hard to think that someone might be interested in something that seems to you the most bland. But the truth is that it is in front of our noses where the best stories are usually hidden and where we can best practice and express ourselves. Open your eyes wide to what is happening around you; You have magical moments everywhere that deserve to be frozen in time, do not hesitate. Your son cooks, your dog looking out the window, your grandmother taking a nap on the couch, life around you is a great stage and you have the opportunity to portray it.
SUMMARIZING
Any place and time is a great opportunity to practice and learn. We do not need to go to the other end of the world for this, the best images can be in front of our goal without even leaving home.
Do you dare to try any of the points? Do you want to help others not to miss any photographic-homemade opportunity? In that case, share it with who you think might be interested. Thank you very much and see you next time