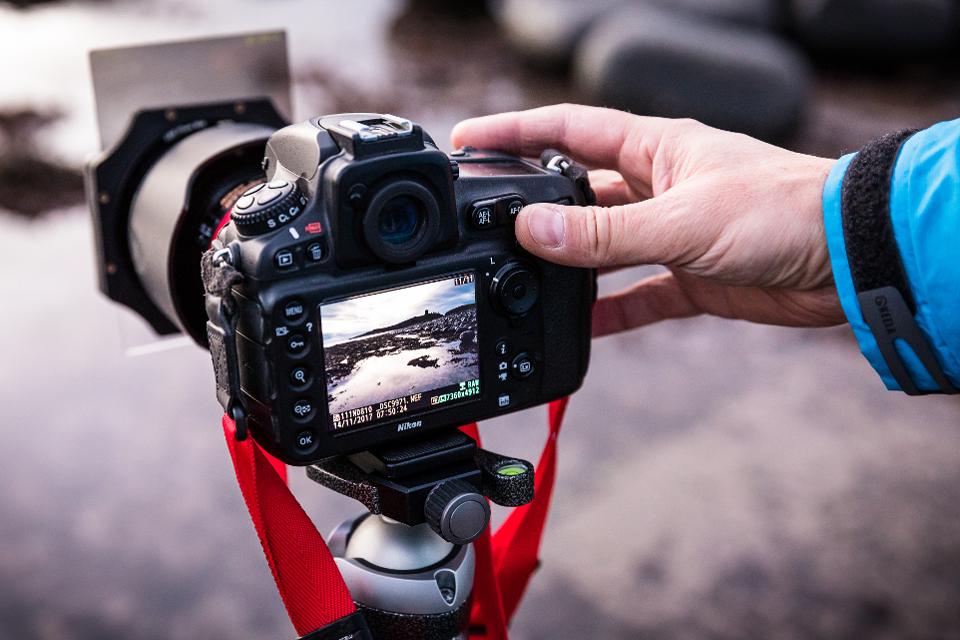 The compact cameras have their advantages, I will not deny it, but where is a good SLR that the compact ones are removed. I think it's great that you can take your compact camera everywhere, it is a tostón to load with 2 kilos of SLR camera, to change the lens according to what you want to photograph, yes, but I do not separate from my SLR. In photography nothing fills me as much as my humble Nikon D7000 does. Not because it's Nikon. That's silly. It could be Pentax or Sony. I would love her with the same madness.
If the SLRs fill me up so much, it is largely due to the infinite possibilities that allow me to prepare and shoot a photo. I do not only refer to the topic of manual mode, that of being able to configure the aperture and shutter speed is extraordinary, but above all I love the infinite options that I can adjust before shooting a photograph. Aspects that a compact camera does not offer, and in which a photographer with a compact camera would not repair, but when you experience them in a SLR…. You drool.
Do you know all the options, tricks and recesses of your SLR camera? Knowing them will help you master it, communicate better with it, and obtain photographic results that will impress you before others.
Are you attracted to the idea? Keep reading. In today's article I reveal a few tricks that will help you get more out of your SLR camera, beyond being able to control the aperture and shooting speed
TRICKS TO MASTER YOUR SLR CAMERA
The diopter adjustment is a small wheel-shaped button normally located near the viewfinder. Sometimes we can touch it accidentally, and without realizing it spoil the dioptric adjustment. This can be manifested in a frame that is impossible to focus on. It is when you start to believe that your camera has broken down, you are running home, and worried questions if someone has seen the warranty sheet that came in the camera case. Quiet, your camera keeps focusing correctly. Readjust the viewfinder dip1) Do you not see it clear at all? Adjust the diopter:  One of the buttons that we pay less attention to is the diopter adjustment. It is not usually played because normally it is not necessary, but it is convenient to know and know what it is for, since it can save us a silly visit to the technical service. The diopter adjustment is mainly used to adjust the diopter of the camera viewfinder and make sure that the focus we take with the camera on a photo results in a really focused and sharp photo.
2) Ultra-precise focus:  Sometimes the camera's auto focus is wrong. Others, even focusing you manually, later when you review the computer photography you notice a slight deviation in focus. I wish you could go back to refocus it correctly, you think.
Do not hurry, as of today, if you are concerned that a photograph comes out very clear, and that a particular point comes out very, very focused, look at a couple of buttons on the back of your SLR camera, with a magnifying glass symbol or of the + and – signs. These buttons usually serve to enlarge or dwarf the photo once taken, but did you know that you can use them even before shooting the photo, when you are framing it and focusing your subject? For that you should dispense with the viewfinder for a moment and use the Live View function of your camera, that function that allows you to observe through the screen, live, what you are about to photograph. With the Live View activated and the frame shown on the screen, use the magnifying glass or the + button on the side of the camera screen, and you will see how the camera makes a kind of digital zoom on the subject. This will allow you to check more closely the correct approach. What do you see that is not accurate? You focus again until you leave the focus at the right point you wanted.
Done. Now shoot!
3) Color space: We will not go into complicated technical explanations, but the color space determines how wide or reduced the range of colors the camera will use. There are several colored spaces and each one has its advantages and its usefulness. Your camera will most likely come with sRGB as the default color space. This is a good option if you are going to save or print your photographs without modifying them. However, if you are one of those who do not conform to the result of the camera and usually retouch your photographs, add some contrast, enhance the color and other adjustments, I recommend that you modify the color space to Adobe RGB. This color space has a greater range of colors, provides a greater richness of color and an image more true to reality, as well as giving you more flexibility when working on your photos or printing them.
4) Do not delete. Format: Deleting one or two photos on the fly is fine, but between one photo session and another, don't just delete the photos one at a time. Don't even be content to give the option to "Delete all at once" . If you're going to start a new photo shoot, there's nothing like starting with a completely clean memory card, like new. You get this by "formatting" the card.
Deleting makes us no longer see the photos on a card, but behind them there are still traces of those photos. You won't see them, but erase once, then another, then another, and again and again, after a while the camera ends up making a mess. The best and cleanest is to format the card.
In addition, if you use the same memory card in one camera and then in another, it is essential to format it from the same camera in which you are going to use it. This ensures that the camera saves the photos correctly.
5) High ISO noise reduction, or prolonged exposure: Your SLR camera sometimes produces noise. It is inevitable that happens to all. Your camera is aware of this and, if yours is modern, it will most likely offer you the option to reduce noise from the camera itself within its generous configuration menu. Once you have the option activated, as long as you take a photo that can accumulate noise as a product of a very high ISO, or a long exposure time, it will be the camera itself, automatically and on the fly, which is responsible for Reduce that noise.
Find this option and activate it.
Did you know these settings? Will you experiment with them the next time you take your camera?
Tell me if you liked this article or give a recommendation / vote on Facebook, Twitter or Google+. Next week I will bring you a few more tricks like these, some I am sure that it will suit your camera.