As luck would have it, I found my better half in my city. And this meant that whatever will transpire next will be far from the small, short or low key. Both families were ecstatic to host one big fat Indian wedding in their beloved hometown, and a jiffy, all in the family turned shutterbugs transforming the house into one big photo studio. In keeping with the tradition and difficulties of modern day wedding phenomenon, calls were made to the wedding photographers in the town.
Role of a Professional Photographer:-
The role of a photographer is anything but expendable in today's family. The photographer offers us posterity and who could pass such an offer. He is responsible for preserving those precious moments with friends and family and helping memories last long. I bet you can't help smile at those
wedding photos
? You know you will never look better.
The first Diwali after tying the knot is always special. You may not be interested in the fireworks, relatives or portrait pictures but there is no denying you want all that bling to shine forever. And no joy can surpass the joy of parenthood! The
newborn photos
are, simply put, priceless. The mommy-to-be or new mommy will undoubtedly, prefer the expertise of a professional photographer to capture the precious moments, of course ensuring she looks glorious pre or post-delivery. The bottom line is that the photographer may cost you a weapon, but these memories are priceless!
The rise in Demand and Awareness:-
Owing to the rush in demand for professional photographers in social circles, family programs, corporate events, traditional ceremonies, and media events, one can see the mushrooming of
photography classes
, courses, websites, and even schools. A testimony to the burgeoning scale of photography enthusiasts is the research that indicates that photography is the third most preferred part-time occupation amongst Indian professionals, preceded only by Blogging and Freelancing photographer.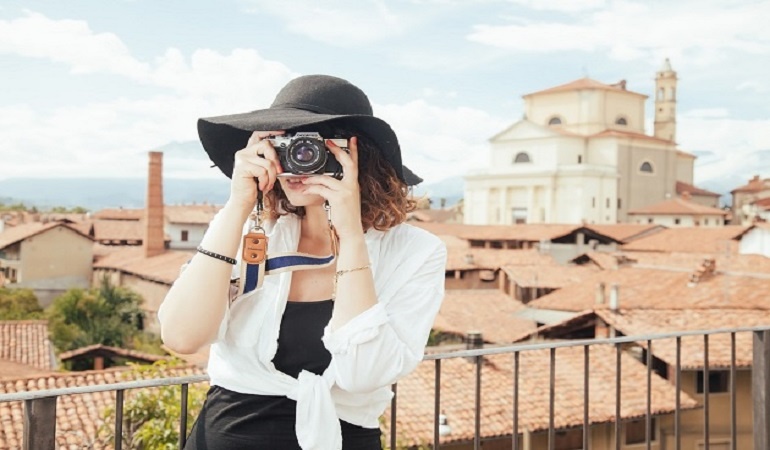 Photography knows no limitation as it can be pursued by the person of any professional experience whether engineer or biologist, photography piqued the interest of all. Also one can easily learn photography through various sources and experience is the best mentor when it comes to photographic skills.
The vast canvas of photography:-
If you thought professional photography was confined to the family functions and corporate events, you are highly mistaken. Sky's the limit when it comes to photography. The nature of such a skill is all-pervasive and so is its universal importance. Be it in sports, fashion, food, travel, concert, landscape and nature. A photograph can convey more than words or expressions. It is a form of art and deserves recognition.
Some of the
best photography websites
will completely blow your mind and compel you to rethink your concept and definition of photography. There is a brand new perspective. It is normal with a difference. One can see the insipid turn bright and vibrant. All in all, you will be amazed to see the shades of light, the play of colors and most interestingly the art and vision of the photographer through these brilliant pieces of work on display.
Grim Reality and Challenges:-
Despite the bright prospects in this field, not all photographers are a happy lot. The advent and more precisely, invasion of smartphone and its in-build state-of-the-art cameras, has sounded the death knell for the camera industry. Smartphones have killed many cameras. The small town photographers, who thrive on
wedding photography
, have been its biggest casualty. And those left behind, are challenged by the event management companies with their photographers equipped with better machines and pockets.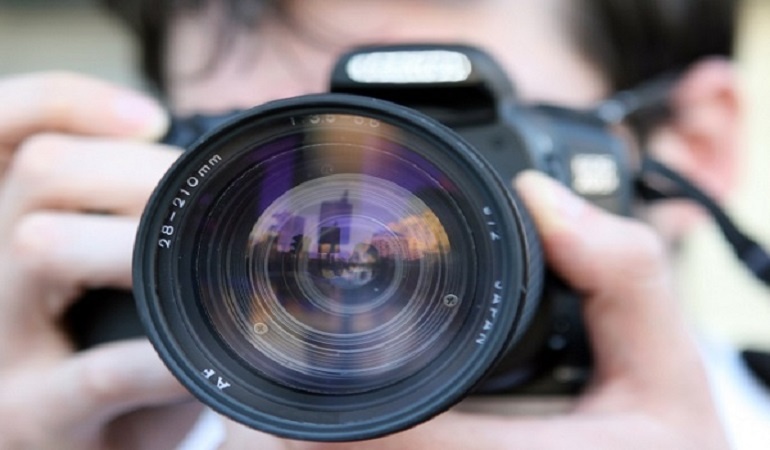 Family functions including weddings are gradually transforming into professional events with the commanding presence of managers, planners, beauticians, photographers, and choreographers. Indian family system is all about celebration including new year, festivals, birthdays, anniversaries, traditional ceremonies et al. and therefore, the flourishing arena of
event photography
is most competitive making life difficult for the small time photographers.
Conclusion:-
All said and done; photographers are professionals with a creative mind and artistic vision. Their weapon is the camera but what does the trick is one's understanding of light along with a great amount of ingenuity. The finesse with which color, composition, and clarity are brought together to create a singular affectionate memory for eternity, is what makes a great photographer.
And yes, I married my hubby in our hometown, an event that took five days to culminate and our photographer did a splendid job making us all look what we were not - glamorous, frightened and bright.