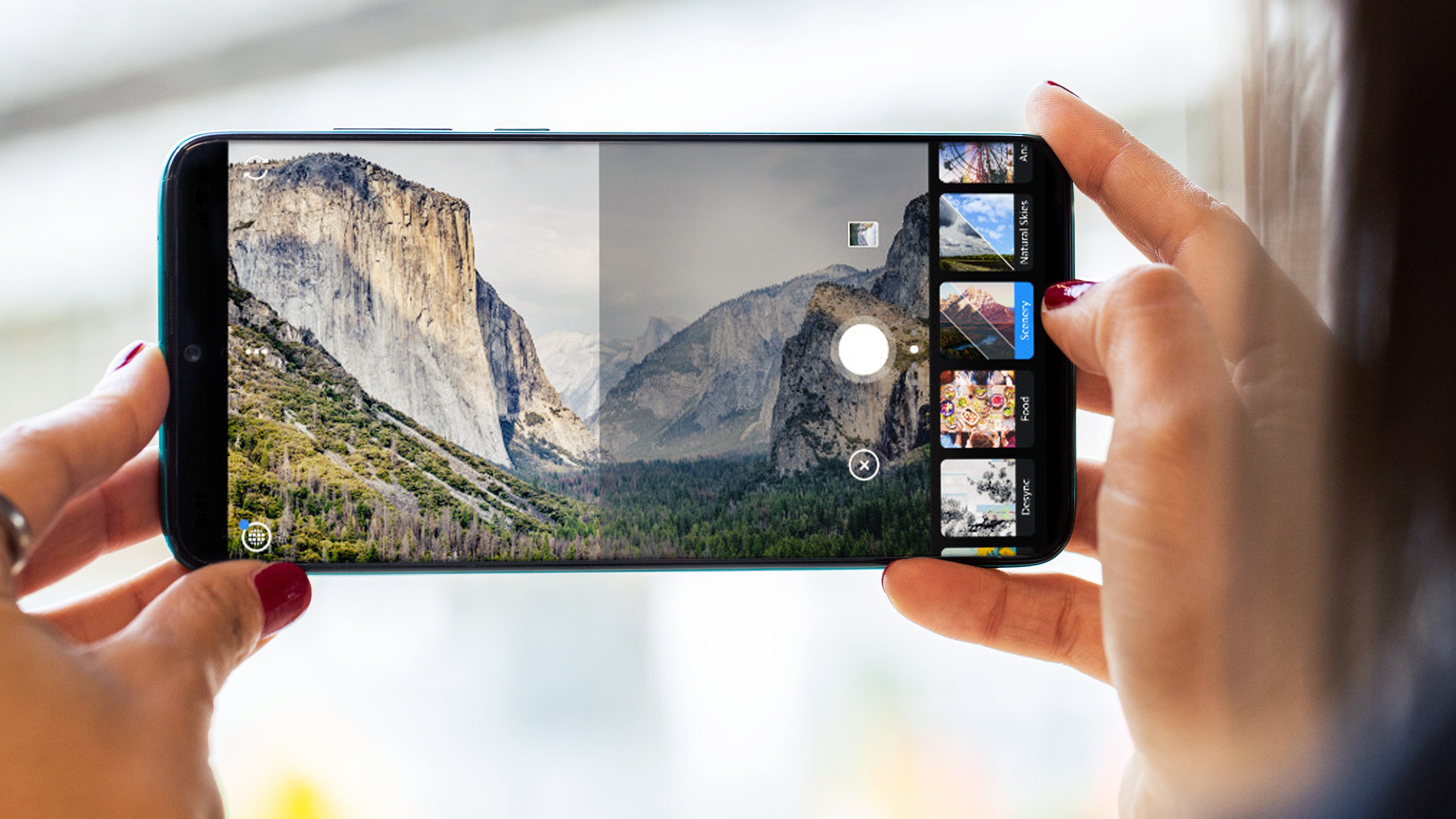 If you have been following us for a while, you will have already realized that we are truly convinced that mobile photography can be as good a photo as the one taken with the best SLR cameras on the market. We will never tire of repeating that the photo is taken by the photographer, not the camera, and that a good photographer will take a good photograph with any camera that you put at your disposal.
Since the mobile phone cameras are getting better and, more importantly, they will continue to be, they are increasingly integrated into the photographic process as one more camera (which is also lightweight, versatile, and we always accompanies).
And like any good camera, you need not only a good optics and a good photographer behind; You also need a good interface from which to control most possible aspects. To do this, we offer you this list with the best applications on the market to control your mobile camera. Are you going to miss it?
Camera Zoom FX Premium
Adobe Photoshop Lightroom
 Bacon camera (Android)
Pro Camera (IOS)
Camera FV-5 (Android)
Manual-Raw Camera (IOS)
Pro Shot
Camera 360 ultimate
1. CAMERA ZOOM FX PREMIUM
This application is a classic with many satisfied users behind it. It allows us to control a multitude of settings, almost as many as if it were a SLR camera: from white balance, shutter speed, ISO or exposure, to histogram, delayed shutter, burst shot, image stabilizer, RAW, HDR or Time Lapse capture. Of course, it also includes many editing possibilities with more than 90 possible effects.
Undoubtedly one of the applications for your mobile camera to consider. You can download the Premium version of this App from here (Android) or from here (IOS).
2. ADOBE PHOTOSHOP LIGHTROOM
Although it is an application known and used as an image editor, it is also a complete tool as a photo camera. It allows you to choose between the automatic mode in which the application controls all the parameters, or the professional mode, where you can adjust everything you need: white balance, exposure, ISO, shutter speed or focus, as well as adding a few filters to the take the picture
It is a good combination if you want a powerful image editor and a good camera, although this application is more "serious" and does not have as many filters and fun options as the previous ones.
You have it for iOS here and for Android here .
3. BACON CAMERA (ANDROID)
Another very complete and highly recommended application to control your mobile camera professionally. With all kinds of manual controls such as shutter speed, ISO, white balance, exposure, self-timer, live color effects, skin softening, RAW shooting, multi exposure, histogram … A real wonder :-).
You can download it for Android here .
4. PRO CAMERA (IOS)
Another very complete app to take photos manually with your mobile phone. With this application you can work on RAW, accounts with self-timer, slow motion, HDR, low brightness, exposure control, burst shooting, stabilizer, ISO, shutter, white balance, and 78 filters and effects available (and a long etc).
You can buy it  here for IOS.
5. CAMERA FV-5 (ANDROID)
Another application with an interface full of settings that allow you to control each of the settings of the shot. White balance, exposure, ISO, shutter speed, EXIF ​​viewfinder, templates for composition. Highly valued by its users and if you try it, surely for you too;).
You have it for Android here .
6. MANUAL-RAW CAMERA (IOS)
It is a classic for IOS users. It is very simple to use and very complete in terms of all the adjustments you may need in a manual mode: white balance, ISO, focus, shutter speed, EXIF ​​viewfinder, guides to help you in your compositions, and a very long etcetera.
You can find it here .
7. PRO SHOT
I can't think of anything that might occur to you in terms of taking pictures and editing, that this application does not have: exposure control, shutter speed, RAW format, ISO, pre-determined settings (night mode, action …), EXIF ​​data analysis, and much more. All this in a very visual and easy to use interface.
You can find it for iOS here or for Android here .
8. CAMERA 360 ULTIMATE
Another application to take into account and also freeJ. It has a multitude of controls and editing possibilities. From image stabilization, burst shooting, timer, contrast, brightness, exposure, white balance, ISO, and many effects with which to experience in processing or while taking pictures.
You can download this App for Android here or for IOS here .
To keep the camera in automatic function that your mobile probably offers, with the amount of applications that exist today, is to lose a lot of good images and the possibility to get the most out of the camera of your mobile phone.
Any of the previous applications, will fulfill the purpose of working in manual mode controlling all the parameters of the shot. You know that this is about abandoning the automatic and daring with the manual , and sometimes it seems that in a small format it gives less impression than when we fiddle our SLR.
If you found it useful, I would love you to share it so that as many people as possible can benefit from the information. Thank you very much and see you next time