Picking the best photography equipment can be difficult sometimes. Without the correct information and clear purpose of the equipment, one can be fooled by shiny new cameras or the newest development of technology.
For amateurs, the purpose of getting the equipment is getting the job done without wasting too much time on it. Since photography is a thriving business right now, various photography classes help beginners get hold of the basic principles of photography and helps them pick their specialty. These classes can either be various workshops or online learning via YouTube and other websites.
Some of the most basic photographic equipment includes:
Camera

This happens to be the most important piece of equipment that one requires. Without this, there's no point in being in the photography business; however, picking the right one isn't always that easy. There are a variety of things that one needs to keep in mind before buying the right camera. The selection of the right camera depends on the type of photography business you're into, for instance, the equipment of a wedding photographer will be different from that of a real estate photographer.
Some equipment works in various photography lighting. However, some don't. The selection of the right camera depends on the niche that you're into.
Tripod
Another piece of equipment that is advisable to buy is a tripod- a tripod makes it easy for a photographer to capture moments without having to move the camera around much and helps to keep it steady.
Also, if you're a professional it means that you need to move your camera from location to location means you need to keep your equipment protected and safe. This means you need to get proper coverage and bags for your gear to save it from water, and other damages.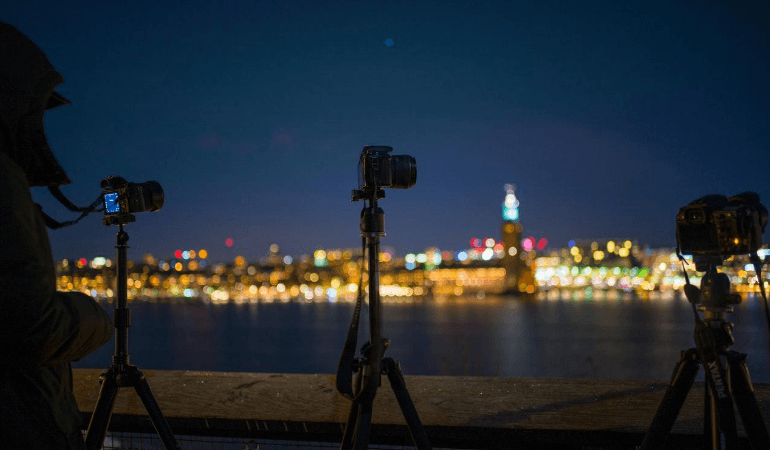 Lenses
The quality of the photo is dictated by the lens used to capture it. Two things need to be kept in mind when shopping for camera lens: focal length and aperture.
Focal length refers to the distance between the lens and the image sensor, and aperture means the amount of light a camera can gather. Different lenses help capture different images and help to enhance the quality of the photo taken.
A prime lens allows a photographer to learn various composition techniques –as it is fixed, it allows a photographer to develop his skills and creativity.
Along with lenses, another important thing is to invest in-camera filters which might be required for some of the work. They can be used for multiple things such as reducing the lighting or enhancing colors. You can learn about various lenses and filter on photography blogs.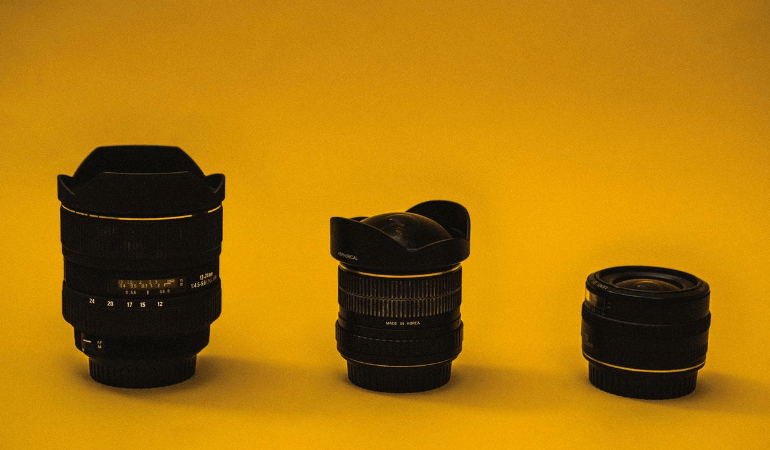 Lighting
When working with outdoor photography, lighting is an important element. Often, natural lighting is usually preferred, but in some cases, you need to provide photography lighting for example in wedding photos. So, it is advisable to invest in portable lighting.
Backdrop
Another important angle is the photography backdrop. Mostly used in photo studios, some pictures require the backdrop to be edited or created for mostly portrait photography.
A camera strap also comes in handy in various situations as it helps in making the camera less bulky while also providing stability and comfort.
Keeping the equipment Clean is also an essential part of being a photographer as your whole passion/career depends on it. Taking care of the lens is important for crystal clear pictures. Also, the gadgets tend to be expensive, so it's a wise decision to take care of them as it turns out to be cost-friendly.
Another investment would be a smartphone with a great camera- most of the time you're going to be using your camera. However, your smartphone can show the BTS of the shoots and help you make your blog in which the audience can experience what the photography business is. Also, various mobile apps come in with in-built filters that help you take professional pictures on your phone.
Software
After a photograph shoot, you need to alter your photos to create fantastic photography. There is an assortment of photograph altering programming that ranges in cost and multifaceted nature. Before you buy one, ensure you get your work done — look at choices and ensure that your present PC can bolster the product.
Insurance
Getting an insurance policy protects not only your business but also your equipment in case some damage was to happen, or it gets lost.
There are other types of equipment like Remote Shutter Release which helps in capturing the shot without having to physically click it which eliminates the possibility of blurring the photograph.